23 February 2016
By Bryan T. Smyth
bryan@TheCork.ie
A cheque for €51,125, raised through the Mercy Recycling Appeal, was presented to Micheál Sheridan, CEO of the Mercy Hospital Foundation at a special reception in Cork County Hall on Friday, by Mayor of County Cork, John Paul O'Shea, and Mercy Hospital Foundation supporter, Denis O'Donovan, who spearheads the fundraising campaign.
When Blarney man, Denis sat down with his wife Angela to discuss the wonderful care and attention she received at St. Therese's Oncology Unit at the Mercy University Hospital, they both felt they wanted to give something back. Sadly, Angela passed away in 2013, but her legacy lives on in the wonderful work both Denis and his son John do through the Recycling Appeal which has been in operation since mid-2011.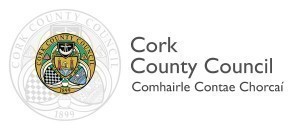 Almost 700 companies and organisations across Munster, including Cork County Council and Veolia, have already signed up to the Recycling Appeal, which has seen ¾ million cartridges saved from landfill. The simple, yet very effective initiative sees Denis and John deliver boxes to the companies around the province, who fill them with empty cartridges, which are then collected free of charge by the duo. Their endeavours were recognised in 2015, when John received a Mercy Star Award at a ceremony honouring those who go the extra mile for the Hospital.
Funds raised through the initiative go to Cancer Appeal, and specifically toward the building of the Mercy Cancer CARE Centre. The Mercy Hospital Foundation is building this specialised Cancer CARE Centre next to the Hospital to provide a quiet, safe place for patients and families to help them deal with their cancer diagnosis or to receive ongoing support during their cancer journey through one-to-one support, peer-group sessions and bereavement counselling in a nonclinical and relaxed environment.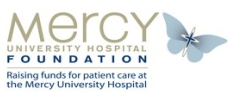 Speaking about the campaign, Denis O'Donovan said "We started this successful campaign because my family had first-hand experience of the incredible care and attention received by cancer patients at the Mercy and we wanted to give something back, something that would make a real difference."
He continued "I'm enjoying every minute of running this campaign encouraging people to be a part of something bigger than themselves. The absolutely fantastic support and reception we have received from businesses, up and down Cork, Kerry, Limerick and Clare, who go out of their way to keep the cartridges is unbelievable, and I want to thank them for their support to date. I would urge more companies to come on board – it's a completely free service, we take away your empty printer cartridges which helps you, and you are raising much needed funds, which helps the Mercy!"
Cork County Council has pledged its continued support to the Appeal, and speaking at the cheque presentation, Mayor of County Cork, John Paul O'Shea said "We are delighted to support a campaign that is making a real difference to people from all over Co. Cork and further afield. Denis and John's enthusiasm is tremendous, and encourages us all to do our bit, save our empty cartridges, which can then be recycled. I wish them continued success and hope the campaign continues to go from strength to strength."
Micheál Sheridan, CEO of the Mercy Hospital Foundation said "Our mission is to inspire people to support advancements in research, diagnosis, treatments and care of patients at The Mercy University Hospital, the People's Hospital. We promise to do our very best to provide you with a world class hospital, right on your doorstep, and this is only possible through the help of our supporters like Denis and John, and almost 700 companies they have on board for this campaign, who continue to support the Foundation year after year."
The Mercy Hospital Foundation isn't the only beneficiary of the scheme, with Denis also lending his support to St. Mary's Church on Pope's Quay and the Kerry Cancer Support Group which runs the Kerry Cork Health Link Bus.
To find out more about supporting the Recycling Appeal in aid of the Mercy Cancer CARE Centre, call (021) 4274076 or visit www.mercyfundraising.ie.