5 March 2016
By Bryan T. Smyth
bryan@TheCork.ie
CAB Motors last evening unveiled the new Ford Mustang, available to customers in Ireland for the first time, and the new Ford Vignale. The launches coincided with the official opening of CAB Motors 'FordStore' at its dealership on the Monaghan Road.
Star of several movies over the years, for the first time since it was launched in 1964, the new 'European' Ford Mustang is now available as a right hand drive model for the UK and Ireland
'Up until now, left hand drive Mustangs imported from the US were the only models that car fans would have seen here,' said Ciarán McMahon, Chairman and Managing Director of Ford Ireland. 'That is all set to change now that the sleek, all new Mustang has arrived on our shores. We are sure that the new eye-catching Mustang will become a common sight on the motorways and by-roads of Ireland.'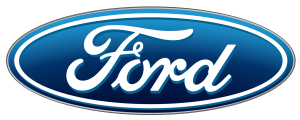 Conor Cavanagh, Dealer Principal at CAB Motors said 'The car has appeal for both genders; is affordable, and in popular parlance – very cool! From the Oval Office to the set of Grey's Anatomy, stars and leaders have joined in the love affair and Corkonians are queuing up already to join that elite group! Even though the car has never been sold in Europe until now, the Mustang's reputation for performance and its iconic status as a symbol of the free, open road is well implanted in the psyche of motorists across Europe.'
Mr. Cavanagh added that "Coinciding with the launch of the Ford Mustang, we were delighted to officially unveil the NEW Ford Vignale and the first ever 'FordStore' in Ireland. Our FordStore is a dedicated area of easy to navigate zones which offer a cutting edge customer experience using intelligent digital solutions to showcase technologies and product attributes in an interactive and engaging way."
More than nine million Mustangs have been sold since it was first launched in 1964. The world's most-liked vehicle on Facebook, Mustang has made thousands of appearances in film, television, music and video games and has been developed with world-class performance-driving dynamics and usability in mind – and includes a significant amount of advanced driver convenience and driver aid technologies.