5 March 2016
By Bryan Smyth
bryan@TheCork.ie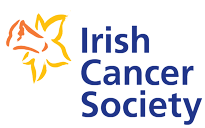 Daffodil Day 2016 in Cork City Centre will take place on the 12th of March and the local Cork City committee are calling for public support in advance of the day. With over 40,000 people now diagnosed with cancer in Ireland every year, Daffodil Day is vital in supporting cancer patients in Cork and across the country.
Daffodil Day, the flagship fundraising day of the Irish Cancer Society, helps cancer patients at every stage of their cancer journey. From the point of diagnosis where cancer patients are given information and support by the Society's Cancer Nurses on the Cancer Nurseline 1800 200 700 or in one of the 13 Daffodil Centres across the country, to being driven to and from chemotherapy treatment by the Society's Volunteer Drivers, to receiving emotional support through the professional counselling service, Daffodil Day makes sure cancer patients can access these services free of charge when they need it most.
It is the Society's Night Nursing service which is synonymous with Daffodil Day and which supports patients at the end of their cancer journey. The Night Nursing Service operates every night of the year, providing palliative care to cancer patients so that they can stay in the comfort of their own home. The Society's Night Nurses give end of life care offering support, advice, and reassurance to their patients. They also provide expertise in pain and symptom management and administer appropriate medication to ensure the patient has a pain free and dignified passing. Irish Cancer Society Night Nurses provided 7956 nights of care to patients in 2015 last year.
Bridget Lehane, Night Nurse from Cork said: "It is a privilege and honour to be with a patient and family at such a precious time. I try to bring a sense of calmness, sensitivity, kindness and understanding with caring and comfort for the patients. The relief and reassurance expressed by families in the knowledge that their loved one is comfortable is evidence of the invaluable service of Night Nursing. Daffodil Day means that we can provide this free service to cancer patients and their families."
Mary O' Sullivan, Chair of the Cork City Daffodil Day Committee said:" Daffodil Day 2016 takes place on Saturday, 12th of March and we are calling on the people of Cork to come out and support us. We will be on the city centre streets selling daffodils and pins – each one truly makes a difference to the lives of cancer patients. One in three of us in Ireland will be diagnosed with cancer during our lifetime, so Daffodil Day is a fundraising day for every family in Ireland."
For further information on the Irish Cancer Society's services and work in the area of cancer prevention and research, visit www.cancer.ie.