7 March 2016
By Bryan T. Smyth
bryan@TheCork.ie
Cork Midsummer Festival returns for 2016 with the announcement of a 20% increase in funding from the Arts Council. The good news comes as the renowned cultural Festival prepares to celebrate its 20th anniversary this year. Cork Midsummer Festival will run over two weekends from 17-19 June, and 24-26 June, and on the summer solstice, June 21st.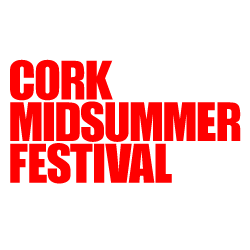 This year's landmark event will see the award-winning Corcadorca theatre company stage their biggest site-specific production since 2008. Sacrifice at Easter by famed The Butcher Boy author Pat McCabe will take place at Elizabeth Fort on Barrack Street in Cork city.
With the Arts Council increasing its funding to €105,000, the Cork City Council's Arts Office funding of €70,000 and Fáilte Ireland's allocation of €18,000, the 2016 Midsummer event will again be the highlight of the Summer Festival calendar. Another action-packed programme will include music, dance, performance and art along with a range of free and outdoor events.
Commenting on preparations for the 2016 event, Executive Director Lorraine Maye said: "We are hugely appreciative to the Arts Council, Cork City Council and Fáilte Ireland for their fantastic show of support. Exciting plans for this year's Festival are already afoot and we can promise that this unique celebration of culture will stretch to all parts of the city, and will offer something creative and entertaining for every taste and budget."
Ms Maye continued, "One of the Festival highlights is sure to be the spectacular Sacrifice at Easter, written in response to the 1916 centenary."
Priority booking for Sacrifice at Easter is now open for Festival Friends and Patrons at www.corkmidsummer.com, with tickets going on general sale from March 16th.
Corcadorca Theatre Company Manager Fin Flynn described the performance as a creative collaboration between Pat McCabe, director Pat Kiernan and renowned composer Mel Mercier, saying: "Sacrifice at Easter is made possible by the support of Cork City Council and the Ireland 2016 office – a fitting event as the Corcadorca this year celebrates 25 years of making theatre in Cork."
The Festival's Artistic Curator Kath Gorman added "We are delighted to have the innovative Corcadorca return for the 2016 Cork Midsummer Festival. We are really looking forward to this one-of-a-kind performance, along with the other new, exciting events and the return of well-loved Festival favourites. For now though, we are remaining tightlipped on all other events until we announce the Festival highlights later in March."
The Cork Midsummer Festival, which was hailed by the Lonely Planet as a Cork cultural highlight, has also retained its Chairperson Jane Anne Rothwell, and appointed two new board members. Fiona Kearney, Director of the Lewis Glucksman Gallery, and Nik Quaife, Communications and External Affairs Director of the Irish Arts Center, New York, join Anne Clarke, Orla Flynn, Carla Manning, and Aidan Stanley on the board.
Speaking about the new appointments Ms Rothwell said: "We are thrilled to welcome both Fiona and Nik to the board. Their experience and credentials in the arts world will help to make the 2016 Cork Midsummer Festival a truly memorable, not-to-be-missed event. The whole team is really looking forward to a marvelous Midsummer."