18 April 2016
By Elaine Murphy
elaine@TheCork.ie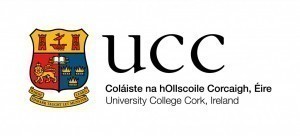 University College Cork's Accounting and Finance Group is being hailed as a centre of excellence following the announcement that three of their course offerings have been shortlisted for the 2016 Graduate Recruitment Awards held by Grad Ireland.
The Grad Ireland Postgraduate Course of the Year Awards celebrate and reward excellence in postgraduate course provision.
The courses which have been shortlisted for the awards include:
· M.Sc. Management Information & Managerial Accounting Systems (MIMAS) in both the Business and IT course categories;
· M.Sc. Corporate Finance is also in the Business category;
· M.Sc. Asset Management in the New Course category.
Representatives of UCC Cork University Business School will attend an exclusive event at The Mansion House in Dublin on Thursday 28th April, in the hopes of returning home with the national titles.
These awards are hailed as the 'blue riband' event for postgraduate course providers across the island of Ireland' and will be attended by major stakeholders in academia, government, industry and careers services, and are sponsored by the Higher Education Authority (HEA) along with industry stalwarts such as Jameson, Abbott and Lidl.
A spokesperson for the Accounting and Finance Group said "We are delighted that three of our postgraduate courses have been shortlisted in the Graduate Recruitment Awards 2016. This is a fantastic endorsement that the courses we are offering are cutting-edge, satisfying both the career aspirations of students and the skills sought by employers and industry both domestically and internationally." Students are very focussed on selecting courses which will lead to strong career prospects and the option to complete work placement as part of their degree– which features in the B.Sc. Accounting (CK202), B.Sc. Finance (CK204) and M.Sc.MIMAS (CKL05).
Recent Graduate Surveys show that 100% of UCC Department of Accounting, Finance and Information Systems students were in full time employment or further study within 6 months of graduating, which translates to solid indications that pursuing the courses on offer from this innovative Department is a strong platform from which to launch a successful career.