18 April 2016
By Bryan Smyth
bryan@TheCork.ie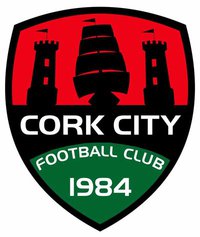 On Saturday, May 28th, Cork City FC is inviting those brave enough to join them and bungee jump in aid of The Mercy Cancer Appeal and Cork City FC Young Player Academic Education Programme, at Cork City FC's training ground in Bishopstown.
Scale a crane and experience the adrenalin rush of a 180 foot bungee jump to help raise funds that will help deliver life-saving and life-changing improvements at The Mercy University Hospital, including The Mercy Cancer CARE Centre. The centre will provide a quiet, safe place for patients and families to help them deal with their cancer diagnosis or to receive ongoing support during their cancer journey through one-to-one support, peer-group sessions and bereavement counselling in a nonclinical and relaxed environment.
Registration is €50, with jumpers needing to raise a minimum of €150, including the registration fee, to participate in this not-to-be-missed thrill seekers day out. If you're not keen on doing it alone, there is the option to jump with a friend – hold hands and brave it together.
Speaking about the upcoming event, Pat Lyons, Chairman of Cork City FC said "On May 28th, it's all about fun and of course bragging rights, but at the same time it's about raising vital funds that will make a real difference. At Cork City FC we are proud to support the Mercy as the values of sustainability, volunteerism and community that are at the heart of our club, are integral too to the work carried out in the Mercy University Hospital."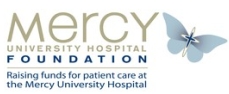 Deirdre Finn, Campaigns and Community Manager at the Mercy Hospital Foundation said "In Ireland, 30,000 new cases of cancer will be diagnosed by the end of this year, and it is estimated that one in three of us will be diagnosed with cancer at some point in our lives. Our mission is to inspire people to support advancements in research, diagnosis, treatments and care of patients at The Mercy University Hospital, the People's Hospital. We promise to do our very best to provide you with a world class hospital, right on your doorstep, and this is only possible through the help of our supporters and donors like Cork City FC who will take this leap of faith on May 28th!"
Funds will also go towards the Cork City FC Young Player Academic Education Programme, whereby the club seeks to give young, local players the opportunity to continue their academic education whilst playing football for their local club.
Registration is now open, so to sign up or to find out more call (021) 4274076, visit www.mercyfundraising.ie or www.corkcityfc.ie.