4 May 2016
By Bryan Smyth
bryan@TheCork.ie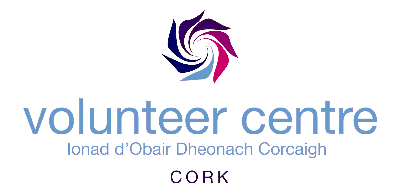 Cork Volunteer Centre is encouraging not for profit organisations to increase their understanding of new ways of volunteering – as National Volunteering Week takes place from May 16-22, supported by Salesforce.org.
The importance of volunteers was highlighted in a new survey of 400 volunteer involving organisations carried out by Volunteer Ireland and the network of Volunteer Centres and Volunteering Information Services. The survey found that 53% of organisations that involve volunteers said they could not survive without them.
Cork Volunteer Centre Acting Manager, Chris O'Leary said charities, community organisations, sports clubs and social enterprises can all benefit greatly from looking at different ways to involve volunteers – and this year's campaign is about encouraging them to do so.
"The nature of volunteering is changing. Volunteers are increasingly looking for more skilled roles, virtual volunteering opportunities (using technology to volunteer from home) and project specific short term volunteering.
"I would encourage organisations in Cork to identify the specific skills which they require and to look for a fit that best meets this need."
This year's National Volunteering Week is once again supported by Salesforce.org, the philanthropic arm of global tech company, Salesforce. The company, which has supported Volunteer Ireland and local Volunteer Centres since 2005, also provides the software for the National Database of Volunteering Opportunities, I-VOL, which hosts the numerous volunteering opportunities that exist across the country.
Salesforce.org's VP of Programmes for EMEA, Charlotte Finn said: "We are delighted to support National Volunteering Week and our team at Salesforce will be taking part in volunteering events with organisations including Citywise Education, CoderDojo and FoodCloud. Philanthropy has been a core part of the Salesforce culture since the company was founded 17 years ago. By leveraging our technology, our people and our resources, we can help improve the communities that are around us. We call this the 1-1-1 model, a way of integrating giving back as part of our business and it's something that all companies can follow, no matter what their size."
National Volunteering Week is coordinated nationally by Volunteer Ireland and locally through Ireland's network of 21 local Volunteer Centres and six Volunteering Information Services which cover most counties. A range of local events will take place during May 16-22 to help not for profit organisations to develop new volunteer roles.
Mr. O'Leary encouraged charities, community organisations, sports clubs and social enterprises to contact Cork Volunteer Centre and find a National Volunteering Week event near them. There is also a host of resources available on www.volunteer.ie for volunteer involving organisations on developing role descriptions, involving skilled volunteers and more.
"We want to encourage voluntary sector organisations to broaden their perception and expectation of what volunteering is. Skilled volunteers provide a valuable opportunity to engage with experienced workers who want to give back to their local community. Everyone has something to give and so much to gain.
"The fact is that volunteering is critical to daily life. Many of our essential services such as the Coast Guard, Civil Defence, Garda Reserve, Mountain Rescue, Scout Leaders, Sports Coaches, Referees, Guide Dog trainers and Blood Bikes are volunteer delivered. We could not live as we do without them," he said.
National Volunteering Week will take place from May 16-22.