5 May 2016
By Tom Collins
tom@TheCork.ie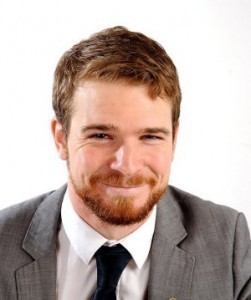 Sinn Féin TD Donnchadh Ó Laoghaire has called on the Minister for Health to review the funding for the Home Help Scheme, and for the Home Care packages. He was commenting on figures obtained by PQ, which show that the majority of new applications for Home Help approved in the South LEE area in the latter half of 2015 had not been allocated.
The figures show that of the 407 applications approved, some 318 had not been allocated. In North Lee of the 326 applications approved 171 had not been allocated.
Deputy Ó Laoghaire said;
"Home Help is an essential service that thousands of families rely upon hugely. It is central to people's well being, health and indeed their dignity, to have that assistance on a regular basis.
"These figures plainly show that the service in Cork is not being well enough funded. This represents thousands of hours of care. Hundreds of families in the City and County are being failed by the Government's policies. It is also deeply unfair on those working in the sector, who are finding it harder and harder to make ends meet.
"Most older people, would much prefer to live out the rest of their lives at home where possible, and generally their families have the same wish.
"However, national policy. tends in the other direction; In 2015, €315 million was allocated for home help and home care, compared to €933 million for nursing home support. It is a false economy, and a wasteful use of scarce resources.
"The document agreed by Fianna Fáil and Fine Gael this week does not even mention this very important issue, which is of huge concern to many citizens.
"I will be calling on the incoming Minister for Health, and writing to him in his first week in office, to Increase home help hours and homecare packages, and in particular in South Lee where this system is plainly under enormous pressure."