6 May 2016
By Bryan Smyth
bryan@TheCork.ie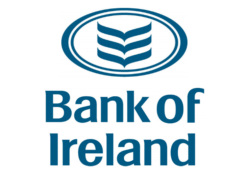 Bank of Ireland has announced the shortlist of companies for the Bank of Ireland Startup Awards 2016 national final in The RHA Gallery, Ely Place on Thursday, 26 May. Out of a total of one hundred and thirty-three companies nationally, five Cork companies has been shortlisted for awards. The Branding of Me and GYMIX have been shortlisted in the Service Startup categories, GoCambio in the Tech Startup category, Rezoomo in the Digital/Online Startup category and McCarthy's Meat Market has been shortlisted in the Retail/Franchise Startup category.
On the night, awards will be presented to gold, silver and bronze winners across ten categories along with, the 'Startup Hero Award' and the 'Grand Prix – Startup of the Year Award'.
Established in 2012, the Startup Awards recognise innovative, successful and aspirational Irish start-up companies who have launched their businesses in the last three years. The initiative recognises and rewards Irish startups for their success in business across a range of sectors including sustainability, digital, food and drink, retail and technology.
Stephen Dillon, Founder of Startups.ie said, "We would like to congratulate all the shortlisted companies for making it to this stage of the competition and to wish them the very best of luck on the rest of this exciting journey. The Startup Awards more than anything else are here to offer encouragement and support to entrepreneurs who are working hard and innovating to build businesses that will ultimately create employment and benefit the greater economy.
"There is now a real vibrancy in the Irish Startup Ecosystem and it is essential that we maintain this energy and momentum. With the Startup Awards we are proud to play our part in supporting entrepreneurship in Ireland and we very much look forward to the big night ahead!"
David Merriman, Head of Enterprise Development at Bank of Ireland said "We are delighted to be sponsoring the Startup Awards again in 2016. In addition to recognising the immense contribution that Ireland's innovators and entrepreneurs make to the economy, the Startup Awards offer entrepreneurs the opportunity to promote their brands on a national and international stage. We have been very impressed with the standard of entries and I know the judging panel had a very difficult job in choosing the final shortlist. On behalf of Bank of Ireland, I commend every company that has made it to this stage of the competition and I look forward to witnessing the final outcome at the national final at the end of May."
The Startup Awards are run by Startups.ie, in partnership with Bank of Ireland, and were open to sole traders, partnerships and Irish companies in business for three years or less with up to 30 employees.