30 June 2016
By Elaine Murphy
elaine@TheCork.ie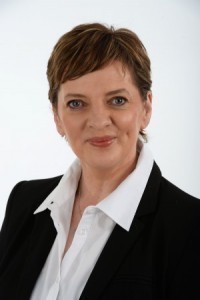 Sinn Féin MEP for Ireland South Liadh Ní Riada will welcome the annual Sinn Féin Summer School to her hometown of Bháile Mhúirne next weekend.
The event, now in its seventh year, will take in the Mills Inn on Friday 8th and Saturday 9th of July. The theme of this year's school is "Democracy, equality, and the nation state – 100 years of struggle".
Speakers at this year's event include John Connors (Love/Hate Actor and traveller activist), Frank Gaffney (Author), Kitty Holland (Irish Times Journalist), Tom Healy (Director of the Nevin Economic Research Institute) and Mary Lou McDonald TD (Sinn Féin Deputy Leader).
Liadh Ní Riada MEP said;
"I am delighted to welcome the seventh instalment of the Sinn Féin Summer School to Bháile Mhúirne, particularly in the centenary of the 1916 Rising. The area makes an ideal setting for the event and the Summer School has become one of the most anticipated events in the republican calendar.
"I am looking forward to the lively debates and conversations that will arise over the course of the two days.
"It is extremely important, as we imagine the next hundred years, to discuss the nature of democracy on this island, visions and perspectives about how we can bring about genuine social justice, and the future of our society given the immense, and often coercive, pressures placed upon the nations states by the forces of global capitalism, political deficits and the privatisation agenda of neoliberalism.
"I have no doubt that this years speakers will not attract only political activists but also those with a keen interest in the arts, culture and history.
"The Summer School provides people with a forum to discuss and debate ideas in a relaxed setting. It also an excellent opportunity for writers, academics, artists and activists, campaigners, some of whom may not necessarily be supporters of the party, to come and engage with Sinn Féin on crucial matters of interest and concern to the public.
"I am honoured as an MEP, but also as a proud Bháile Mhúirne woman, to invite everybody to come to Mills Inn and take part in the discussions over the course of the two days.