4 July 2016
By Tom Collins
tom@TheCork.ie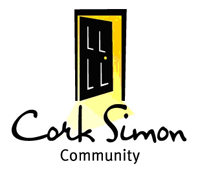 The Minister for Housing, Planning and Local Government, Simon Coveney TD, today (Monday 04 July) launched Cork Simon Community's Annual eReport for 2015.
Speaking at the launch Cork Simon's Director, Dermot Kavanagh described 2015 as the Community's busiest year ever as more and more people were pushed into homelessness as a result of the deepening housing crisis.
Cork Simon's Annual eReport 2015 highlights the scale of the deepening housing and homeless crisis in Cork: The Community supported 1,300 people throughout the year, accommodated more people per night than ever before at its emergency shelter, and saw yet another increase to the number of people sleeping rough. At the same time housing became more difficult to access with far too few properties becoming available while rents increased.
Speaking at the launch at St. Joachim & Anne's on Angelsea Street, Cork Simon's Director, Dermot Kavanagh, said there are signs of hope that the crisis will be tackled head-on in the coming months: "Cork City Council has just granted us planning permission to convert St. Joachim & Anne's into eight independent flats. Hopefully this time next year this building will be home to eight people who were homeless and stuck in our emergency shelter for years. Hopefully it will be the first of many new homes to become available to us so that people can move out of our emergency shelter as quickly as possible, freeing up beds for those who currently have no choice but to sleep rough."
Welcoming Minister Simon Coveney's announcement last week on Rent Supplement and Housing Assistance Payment increases, Dermot Kavanagh said, "It's a very big step in the right direction. The increases will help take the pressure off people already in private rented housing and struggling to keep a roof over their heads. The increases will help prevent more people from becoming homeless and knocking on our door. We now need to focus on people sleeping rough and stuck in emergency shelters – people long-term homeless, so that they can access the housing they desperately need to start getting their lives back on track. They've been ignored for far too long. We are encouraged by the minister's determination to get a grip on the housing and homeless crisis; we will be playing our part and we look forward to working with the minister over the coming months."
Dermot Kavanagh said the most important response to the homeless crisis right now is to increase the supply of housing as quickly as possible. He said, "People need housing, not emergency accommodation. People must be able to afford to put a roof over their heads rather than facing uncertainty about whether they can afford next month's rent – or not being able to pay it at all. We have to get back to a significant build of social housing, we need to put measures in place to bring the vast number of empty private and local authority properties back into play, and we must prioritise for housing people whose lives have been on hold for far too long as they remain stuck in homeless shelters because they are locked out of the housing market. People need permanent homes that are safe, secure and where they can get all the supports they need if they are to leave homelessness behind them for good."
Pointing to some of the successes of 2015 Dermot Kavanagh said the evidence is crystal clear that housing people as quickly as possible and supporting them in that housing – a Housing First approach, is the fastest and most effective route out of homelessness: "We continued to work to a Housing First approach to tackling homelessness here in Cork. Of the people we've been able to house quickly and provide visiting support in their homes, 89% remained housed and over two thirds required fewer supports after twelve months. Once housed people have a much better chance of overcoming the issues that pushed them into homelessness in the first place. Thanks to a generous donor we were able to purchase a house to increase the number of places available to people leaving drug or alcohol treatment – providing a safe, secure environment for people overcoming alcohol and drug addiction. And more people than ever participated in education and training courses; 100 people worked 110 contracts in businesses across the city. People got back to work, back to housing and were able to leave homelessness behind them."
Emphasising the need for a community-wide response to the housing and homeless crisis, Dermot Kavanagh said, "We couldn't have achieved anything on our own. Thousands of concerned and generous donors helped make sure we had the resources to make it happen. Hundreds of volunteers gave us their time and skills so that people who had nothing had the best possible support. Businesses large and small demonstrated that they cared about homelessness by supporting our work. It's a big community effort that's making a real difference. But we cannot take that generosity for granted. We need to work hard to retain that trust. We are committed to continue being open and transparent about how Cork Simon is governed, about how we spend every Euro we receive in generous donations and from Government funding, and how the support of the people and businesses of Cork is helping to change people's lives."
Thanking Minister Simon Coveney for taking the time to launch Cork Simon's Annual eReport 2015, Dermot Kavanagh acknowledged his work in making sure homelessness remains a priority for the Government. He said, "We support fully the Government's approach to tackling homelessness: house people as quickly as possible and provide the supports they need to remain housed – a Housing First approach. With the public's support, a determined Government and cross-party political will we can do better. We must do better. People deserve better."