4 July 2016
By Bryan T. Smyth
bryan@TheCork.ie
Estonia have appointed an honorary consul in Cork. It is the first Estonian consulate in Ireland. The honorary consul is John Dennehy, whose consular region takes in the counties of Cork, Limerick, Tipperary, Waterford and Kerry. John is known to many as the head of Assemblypoint Limited t/a Zartis.com
Estonia's Ministry of Foreign Affairs deputy secretary general Rainer Saks, and Estonian ambassador to Ireland Kristi Karelsohn visited Cork in recent weeks to officially open the new office.
During the opening ceremony, Saks stressed that it was important to foster cooperation between Estonia and the various regions of Ireland – something to which Dennehy is well placed to contribute.
Ambassador Karelsohn said that finding an honorary consul for the Cork region had been one of the embassy's top priorities. "In John Dennehy Estonia has found an invaluable helper in creating contacts in the IT field – one that is of great importance to us – and in showcasing Estonia in the Cork region generally," she said, adding that not only is Cork the second-largest city in Ireland and a key business centre and university town, but that it also has an active Estonian community.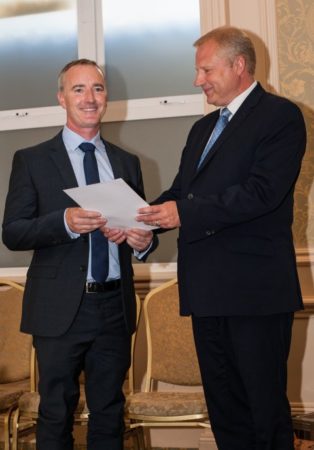 The honorary consul, who is an active entrepreneur in the IT field, said he was delighted to be representing Estonia, which he calls a 'start-up country'. He said that people in Ireland are still largely unaware of the opportunities the Estonian state offers entrepreneurs, giving e-residency and the chance to start a company in just 18 minutes as examples.
The Estonian honorary consulate is situated at 2nd Floor, 78 South Mall, Cork. It can be contacted on +353 (0) 21 2429 486 or by e-mailing john@dennehy.com.