13 July 2016
By Bryan Smyth
bryan@TheCork.ie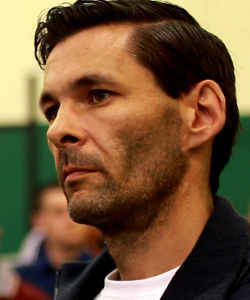 Cork North Central TD Jonathan O'Brien has hit out at the patient referral system currently in place at the MRI Unit in Cork University Hospital (CUH), branding it as "reprehensible to say the very least".
The MRI Unit at the hospital had recently sent letters to Dr Nick Flynn, a local GP in Hollyhill, detailing the patient referral system currently operating at the Unit. In the letters, published online by Dr Flynn on Wednesday (13/7), the MRI Unit informed him that patients referred to the unit by a GP would not be accepted or receive an appointment, and that a referral would have to be made by a CUH consultant in order to obtain a scan date. However, the Unit's letter did state that GP referrals would be accepted in instances where the patient was "willing to self-pay" or had health insurance.
Deputy O'Brien said "This is an absolutely ludicrous situation, where money will dictate whether the MRI unit will accept a GP scan referral or not. To me, this referral system is telling GP's in very basic terms that the ability to pay is of the utmost important to the HSE, and any Medical Card patients will be left to the mercy of a HSE waiting list for a Consultants referral".
When publishing the letters, Dr Flynn stated his Medical Card patients would suffer, adding that there is an 18-24 month wait for scans through the public health system. Under current referral procedures outlined, the unit will only accept a CUH Consultant's referral for a Medical Card patient or a patient who is unable to pay privately. Mr O'Brien deemed this system "a disgusting way to treat human beings", stating "Medical discrimination is alive and well in this situation, and I would question whether it is indicative of other referral procedures in scan units across the state".
He went on to say, "I will be writing to Health Minister Simon Harris to bring his attention to this objectionable practice of scan referral in Cork University Hospital, and will be asking him to investigate this downright offensive treatment of vulnerable patients in our health system. By asking patients who are unable to pay for scans to access a scan referral through a consultant in one of Ireland's busiest hospitals, the state is reinforcing barriers to patients accessing diagnoses and treatment. That to me is completely unacceptable and could be potentially putting patients at risk".