16 July 2016
By Bryan T. Smyth
bryan@TheCork.ie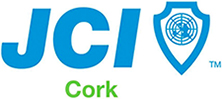 In previous years I was a mystery shopper for these awards, and can confirm they are great craic! Last year the Cork winner went on to become the National Winner. That was the 'Perry Street Market Café'
This year there are six categories in Cork.
1. Community Impact
2. Customer Care
3. Disability Access
4. Digital Experience
5. Eco-Friendliness
6. Shop Layout and Design
A small enterprise is defined as "an enterprise which employs fewer than 50 persons and whose annual turnover and/or annual balance sheet total does not exceed €10 million".
The deadline for nominations has been extended. Closing date for nominations is July 22nd 2016. Visit www.jcicork.ie to cast a vote for your favourite business. Nominations are free to make and you can choose as many business to recommend as you like.
The winner of each category is in with a chance of representing Cork at the national awards later this year and become JCI Ireland's Friendly Business of 2016
Aoife O'Donovan Director of Business and Finance and project lead 2016 told TheCork.ie
"The Friendly Business Awards celebrates and recognises the hard work of the Small Medium Enterprises in Cork. It is so important to our local economy that we give back and reward the Businesses that make an impact on Cork.
We could not run these Awards without our wonderful Sponsors; the Cork Chamber of Commerce, The Evening Echo, The Clayton Silver Springs and RedFM. I would like to extend a sincere thank you to our sponsors (the Cork Chamber, The Evening Echo, The Clayton Silver Springs and RedFM) for their continued support."