10 August 2016
By Tom Collins
tom@TheCork.ie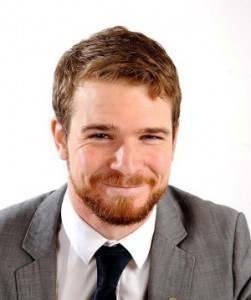 Sinn Féin TD Donnchadh O Laoghaire has expressed his concerns regarding the capacity of the National Ambulance Service to service the Cork region adequately, and he called for additional investment.
Deputy O Laoghaire said;
"I have become aware of incidents in recent weeks, which saw response times, for very serious incidents, which were far from satisfactory."
"Both of these incidents occurred in the South West of Cork City, effectively within walking distance of CUH, and nearby the Ambulance Station. However, it took between 50 minutes and an hour for an ambulance to arrive.
"Both incidents were critical or potentially critical situations. In both cases, the person had either collapsed or had lost consciousness."
"While thankfully, my understanding is that for the two persons affected all ended well, that may not have been the case, and it may well have developed into an extremely serious situation.
"I have spoken to people who were on the scene in both cases. They talked about being shaken and very worried by the incident and by the response delay."
"No blame can be ascribed to the ambulance staff for these delays. The reality is that ambulance cover is not adequate.
"Pressure on ambulances to cover huge areas, including significant rural areas, mean slower response times, even in areas that are practically on top of the hospital. This is clearly because of stretched resources.