12 August 2016
By Bryan T. Smyth
bryan@TheCork.ie
Brothers Gary and Paul O'Donovan from Skibbereen in Co Cork have created Irish sporting history by winning a silver medal in the lightweight double sculls at the Olympic Games in Rio. It is the first ever Olympic medal for Irish rowing.
After a dramatic final the Irish boat finished less than a second behind the new Olympic champions France with Norway in third place. It was a heroic and historic performance from the O'Donovan's who after a tough start made a fantastic recovery to take silver. The achievement is all the more impressive as the brothers only started to concentrate on the double sculls a couple of years ago. They underlined their potential when they won the European championships earlier this summer.
Commenting on the achievement after the race the Mayor of the County of Cork Cllr. Seamus McGrath mentioned how proud he was of the brothers from Skibbereen, "I am absolutely thrilled for Paul and Gary O'Donovan on their historic performance in Rio, I am sure the whole country was on the edge of their seats as they came from behind to grab the silver medals. They are Ireland's first ever medal winners in rowing and it is especially satisfying that they are from Skibbereen here in Cork. We are immensely proud of them".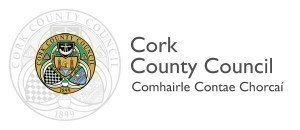 The Mayor added that he will be hosting a Civic Reception for the brothers at County Hall at the earliest opportunity.
Taoiseach Enda Kenny has also congratulated Paul and Gary O'Donovan on winning Ireland's first medal at the 2016 Olympics
"I want to congratulate Paul and Gary O'Donovan on winning Ireland's first medal at the 2016 Olympics in Rio. It is a wonderful achievement for them personally, their home club and Irish rowing. The entire Country has enjoyed watching Paul and Gary both on and off the water. Their exceptional athleticism and good humour has been uplifting. I want to thank them for all the sacrifice and effort they have made to achieve success for Ireland on the world stage."
Cathaoirleach of Seanad Eireann, Senator Denis O'Donovan said "The two boys have been amazing ambassadors for Cork and Ireland. They have personified the Olympic spirit and won over the whole nation with their positive attitude and unique west cork charm."
"I am particularly thinking of their wonderful and unassuming family today. Their father Teddy and the entire family have supported the two boys in all their training. They can be rightly proud of what they have achieved. I have no doubt their late Grandfather and my good friend Paddy will be smiling down on them too. The O'Donovan family, Skibbereen and Ireland are beaming with pride today."
"This is also an amazing honour for Skibereen Rowing club. Paul and Gary are passionate about rowing and their victory will boost the sport across Ireland. Congratulations is  also due to their coach Dominic Casey, his labour of love and devotion to Skibbereen and Irish rowing has paid rich dividends."

Cork Institute of Technology has offered its congratulations to West Cork brothers, Gary and Paul O Donovan, on their achievement of a silver medal in the lightweight men's double sculls at the Rio 2016 Olympic Games.
Gary is a fourth year student of Business at CIT and staff and students took time out of their work and study schedules on Friday afternoon to cheer on the West Cork brothers.
CIT President, Dr Brendan J Murphy, congratulated the pair and said  "to participate in the Olympic Games is in itself a great honour and achievement and to win an Olympic medal is an exceptional accomplishment. We are delighted for Gary, and his brother Paul, and extend our sincerest congratulations and best wishes to them both and to all athletes participating at the Games."