10 October 2016
By Bryan T. Smyth
bryan@TheCork.ie
Food startups, artisan producers and expanding food businesses in Cork will benefit from a new initiative, Cork Incubator Kitchens, established by Cork County Council. The fully-equipped bakery and catering kitchens, located in Carrigaline Industrial Estate, are designed to the highest standards and health and food safety regulations, to support food enterprises in Cork.
Speaking at the official launch of the Cork Incubator Kitchens (CIK), the Mayor of Cork County, Cllr Seamus McGrath said, "Cork is a vibrant and leading player in the national food and drinks sector. With facilities like the Cork Incubator Kitchens and the support infrastructure in the Region, Cork is ideally positioned to lead Ireland's agri-economy. I am delighted to officially open the Cork Incubator Kitchens today, and wish success to all those growing their food businesses from here."
Equipment ranging from refrigeration, blast chillers, fogging machines, tilting bratt pan, vacuum packers, sealing machines and Zanolli deck ovens ensure that the Cork Incubator Kitchens have all the necessary facilities for emerging to expanding food entrepreneurs. The facilities are available to rent, day or night, on an hourly basis. As well as the operational equipment, there is also excellent networking and support provided by The Food Safety Company, which has been contracted for day-to-day management of the facilities.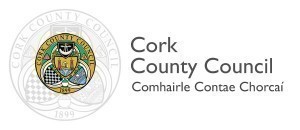 Cork Incubator Kitchens already has a number of diverse clients, providing a wide range of food products. Expanding baker, Patricia O' Flaherty of A Touch of Magic will be utilizing the Bakery Kitchen at CIK in the coming months as she expands her cake and confectionery business, while AthulaKuruppuachchige is using the Catering Kitchen to develop his range of sauces which recently launched under the brand name Athula Fusion Foods. Other CIK clients include catering companies, chefs and bakers who are market testing, developing produce for food markets and growing their food enterprises before investing in their own kitchen equipment.
For more information, please see www.corkincubatorkitchens.ie