30 November 2016
By Bryan T. Smyth
bryan@TheCork.ie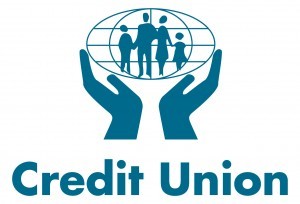 On December 1st, Fermoy Credit Union will officially change its name to Synergy Credit Union, the new name chosen by members to reflect the north Cork credit union's momentum and to help it achieve its vision for the future.
The name change is part of a comprehensive plan to more effectively align the credit union's mission and membership, now and for future generations. The name Synergy "honours the credit union's ethos of cooperation and working together. It shows its passion and commitment to utilising the latest trends and technology in order to bring value, service, guidance and solutions for its 15,000+ members' needs".
(VoiceOver by
www.VoiceOverArtist.ie
)
Since November 15th, 1965 Fermoy Credit Union has been helping its members' families grow and prosper, and it has grown along with them, from initially serving just a handful of members in Fermoy to today serving members in over twelve villages in its common bond area, including Araglen, Ballyduff, Ballyhooly, Castlelyons, Castletownroche, Conna, Glanworth, Glenville, Fermoy, Kilworth, Leamlara, Rathcormac, Watergrasshill. The new name better represents the wide geographic area that the credit union serves.
Members will see no change in the day-to-day operations at the credit union branch offices on Patrick Street, Fermoy, and Watergrasshill, which will continue to operate at their current opening hours with the same staff. Members' savings and loan accounts will be unaffected by this name change and there will be little physical change to the branch offices.
A new Synergy Credit Union website, www.synergycu.ie will launch on December 1st. The new site will also be mobile-friendly to offer a better experience from tablets and smartphones. Synergy Credit Union's online banking service, accessed through the new website, will remain the same. Visiting www.fermoycreditunion.ie will redirect you to the new site for the time being.
Speaking about the renaming of Fermoy Credit Union, Martina Cotter, Chief Executive Officer, Synergy Credit Union said "This name change is a crucial part of our commitment moving forward. We feel strongly that our new name reflects who we are today, while creating opportunities for future growth. We are very grateful to the community and our members for the years of trust and loyalty they have placed with Fermoy Credit Union."
Reassuring members in relation to the name change Martina continued "Our name is changing but our commitment to you remains the same. We will continue to provide all of our members with highly competitive and convenient financial products and services. Synergy Credit Union – where community matters – is your one stop shop for all your financial needs! Your service level will not change but you will see new signage, stationery, and other credit union materials appear over the coming months."
Speaking about the name change, Denis Granville, Chairman of the Board of Directors of Synergy Credit Union said "For over 50 years we've guided our members toward lifelong financial well-being. We couldn't accomplish that mission without embracing change. On behalf of our staff and volunteer board of directors, we appreciate their loyalty and look forward to serving them as Synergy Credit Union for the years to come. Synergy means working together and together we can accomplish anything."