14 December 2016
By Bryan T. Smyth
bryan@TheCork.ie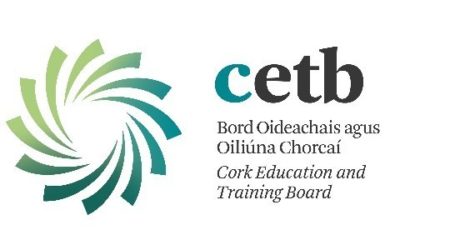 The staff and Board of Management of Coláiste Treasa raise the roof with excitement as construction begins on a brand-new extension to their school in Kanturk. Supported by patrons Cork Education and Training Board, this new addition valued at almost €1million includes two state of the art Science laboratories and a Home Economics room.
The school has grown significantly from its humble beginnings of four classrooms with approximately 60 students enrolled in 1938. Today there is a much stronger demand on the schools' services with well over 500 students enrolled. This new extension, which is due to be completed in time for the new school year in September 2017, will comfortably accommodate the growth in the student population at Coláiste Treasa.
Science is one of the core subjects at Coláiste Treasa, with the suite of Science subjects; Chemistry, Biology and Physics among the most popular and chosen subjects by students. This strong link to the Sciences was highlighted further with the fantastic win by Transition Year students Eimear Murphy and Ian O' Sullivan who beat 1,200 students to be crowned the overall winners at the 51st BT Young Scientist & Technology Exhibition 2015, with their Social and Behavioural Sciences project entitled 'Alcohol consumption: Does the apple fall from the tree.' The pair went on to represent Ireland and Coláiste Treasa at the EU contest for Young Scientists in Milan, where their picked up a prestigious award for their work.
The current Home Economics room was part of the schools original four classrooms, dating back to 1938, so the school is delighted to offer existing and upcoming students a new upgraded facility.
Speaking at the commencement of this build Cork Education and Training Board Chief Executive, Timothy Owens commented, "We are delighted to be working with Coláiste Treasa on this exciting and much needed extension. This school of talented students and inspiring teaching staff deserves facilities to enable them to continue to reach their full potential and strive academically. We were so thrilled to be able to help Coláiste Treasa with this endeavour and are very much looking forward to seeing this project come to fruition in September 2017."
Work is being carried out by well-known and respected Naas architects and engineers Clarke & Co., with local Cork building contractor Joe Buckley Construction of Mallow leading on the build. The staff and Board of Management at Coláiste Treasa would like to thank Cork Education and Training Board for all their help and support in securing planning and funding for this fantastic project.