17 January 2017
By Bryan T. Smyth
bryan@TheCork.ie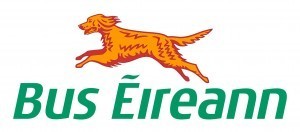 The Minister for Transport and Sport, Shane Ross has said that no reductions are planned, at present, for the No. 40 bus service running from Cork City to Tralee, via Baile Bhuirne.
Cork North West TD, Aindrias Moynihan secured that response from the Minister after raising his concerns.Deputy Moynihan said "Last December, I raised this issue with the Taoiseach in Dáil, and in the last few days, Minister Ross has come back to me with an update on the route.
"He has confirmed to me that there are currently no plans to make any changes to Route 40 which serves the villages Baile Bhuirne and Baile Mhic Íre.
"This is a welcome commitment from the Minister, but how long this commitment will be kept is anyone's guess with Bus Éireann's dire financial position.
Route 40 is an Expressway service, and as such does not receive any state funding. In recent days, we have seen numerous media reports about the precarious financial position of the Expressway Service.
"Minister Ross' commitment that there are no current plans for change is welcome. However, in the same reply, he goes on to say that 'our services are kept under regular review and are subject to change in response to the competitive environment, changing customer needs and changes to the existing road network.
"This leaves room for future cuts or changes to Route 40, and something which I will vigorously oppose as a local TD. We must be vigilant to any proposed reduction in service," concluded Moynihan.