12 March 2017
By Elaine Murphy
elaine@TheCork.ie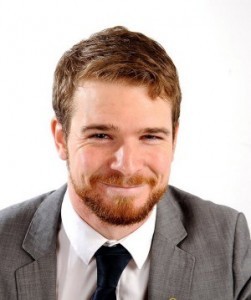 Sinn Féin TD Donnchadh Ó Laoghaire has called upon the Government to explore the prospect of bringing some of the 198,000 vacant properties in the state back into use in order to alleviate some of the pressure that has resulted in both a housing and homeless crisis.
The Cork South-Central TD said;
"The Department of Housing's figures that indicate there are 198,000 vacant units around the country are startling. This is all in the context of both a housing and homelessness crisis
"There are roughly 2,500 children currently residing in emergency accommodation, which is detrimental to both parent and child.
"That fact that the Housing Minister Simon Coveney has failed to introduce any realistic plan that has resulted in these figures declining is worrying, and begs the question of the seriousness of his commitment to end use of long-term stays in emergency accommodation by the middle of this year.
"There are countless vacant properties in Cork city and in surrounding areas such as Carrigaline, Ballincollig, and Passage West that could be made available to families languishing in emergency accommodation if the political will was there.
"The Government must explore the possibility of acquiring these units, something which my party colleague Deputy Eoin Ó Broin has raised time and time again.
"It's time the Minister and the Government took a different approach and ended this ever worsening crisis.