13 March 2017
By Bryan T. Smyth
bryan@TheCork.ie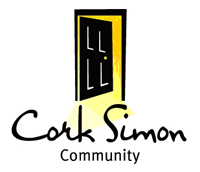 In an effort to help address the homeless crisis in Cork, business leaders are joining forces to raise funds at the Annual Cork Simon Fundraising Ball. The Cork Simon Ball, sponsored by Heineken Ireland, will take place on Friday, 31 March at the Fota Island Resort. The event, now in its 17th year, has successfully raised significant funds each year in support of Cork Simon.
"The work of Cork Simon is hugely diverse, and ranges from the provision of emergency shelter, food and soup runs, to training and rehabilitation and ultimately re-homing for people who have experienced homelessness in our city," said Tim Murphy, Chairman of Cork Simon Annual Ball Committee and CEO of Strencom.
"This charity does incredible work in the community and each year the Cork business community recognises this and makes a very special effort to fundraise. It's always a challenge for Cork Simon to continue to develop their services with limited resources. We hope that this year's Cork Simon Ball will provide important resources to help the people who are homeless in Cork during 2017."
Despite a real focus at government level on housing and homelessness, the numbers of people becoming homeless continue to grow. The latest homeless figures published by the Department of Housing, Planning & Local Government in January 2017 show that there are now 269 people in emergency accommodation in Cork.
"Every day we see the impact of the housing and homelessness crisis – our emergency shelter is overflowing and people are becoming stuck in emergency accommodation for far too long because they have no other housing options. Every day we also see the generosity, commitment and concern of the people of Cork and the 17th anniversary of our annual Cork Simon Ball is a prime example of such kindness.
We're most grateful to the voluntary organising committee for their commitment to this year's Ball; to the lead sponsor, Heineken Ireland; the businesses who contributed prizes and resources and all the guests who, together, have made the annual Cork Simon Ball a sell-out success.," said Dermot Kavanagh, Director of Cork Simon.
Speaking on behalf of the headline sponsor, Heineken Ireland, Sandy Boundy said, "Cork Simon provides an invaluable service in our society and we are delighted to support the Annual Cork Simon Ball again this year, as we have since it first began 17 years ago"
Tickets for the Cork Simon Annual Ball on 31 March are sold out, but donations and prizes for the Ball are welcomed. To donate or for further information about the Ball, please contact Cork Simon.