29 March 2017
By Bryan T. Smyth
bryan@TheCork.ie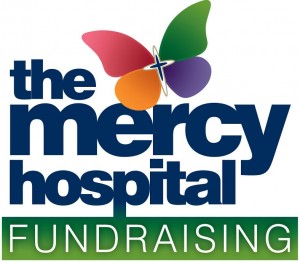 On Friday, April 14th, Cork Tag Rugby will hold its annual Good Friday Charity Blitz in Highfield RFC in aid of the Mercy Hospital Foundation.
Tag teams of all abilities are welcome to join those already registered such as the Defence Forces, with the emphasis on fun and supporting this very worthy cause. The Charity Blitz costs €160 to enter a team and games will kick off at 5.30pm sharp. Teams must include a mix of male and females, made up of a minimum of seven and a maximum of 14 players, with at least three ladies per team. The clubhouse bar will be opened for the event with entertainment provided in the bar once the blitz concludes.
Funds raised from this year's blitz will go towards the Intensive Care Unit (ICU) at The Mercy University Hospital, upgrading facilities and equipment to enable doctors and nurses to deliver the very best patient care.
Ger Mulcahy from Carrigaline approached Cork Tag Rugby about holding this year's Blitz in aid of the ICU. Ger's wife, Bernice, who spent four weeks in the ICU following major surgery, sadly passed away on the 22nd of February 2016.
Speaking about the care that Bernice received at The Mercy, Ger said "The level of care, compassion and respect that was given to Bernice before her passing was tremendous. Our family will remain eternally grateful to the amazing team of doctors, nurses and support staff in the ICU. We could not have asked for better care for Bernice during those difficult four weeks. It is for that reason that we are hoping to raise vital funds to help the continued delivery of this excellent care which will greatly benefit those who are gravely ill."
The Intensive Care Unit cares for the sickest of patients who are fighting to regain their health after major surgery or illness. The ICU at The Mercy has been chosen as one of the Foundation's Flagship Projects for 2017-2020 and will see funds being raised to help the specialist nurses and doctors deliver enhanced care.
Funds raised from the Charity Tag Rugby Blitz will support the purchase of Syringe Drivers and other specialist equipment used in the ICU. Syringe Drivers enable staff to deliver pain relief and other medicines to critically ill patients in a safe and controlled way.
Conor Keane from Cork Tag Rugby said "Each year our Good Friday Charity Blitz proves extremely popular as tag rugby's popularity grows, and a great night is assured for players and supporters alike. We are delighted to be supporting the Mercy Hospital Foundation this Easter, a very worthy Cork charity which helps to provide essential services to patients and their families locally."
Encouraging tag teams to register for the Good Friday Blitz, Deirdre Finn, Campaigns & Community Manager at the Mercy Hospital Foundation said "Our mission is to inspire people to support advancements in research, diagnosis, treatments and care of patients at The Mercy University Hospital, the People's Hospital. We promise to do our very best to provide you with a world class hospital, right on your doorstep, and this is only possible through the help of our supporters and donors like Cork Tag Rugby who are kindly hosting their annual Good Friday Blitz in aid of our ICU at The Mercy, and teams like the Defence Forces who have already registered. This promises to be a great event, so register your team today and get training!"
Tag Rugby has become increasingly popular, enabling both guys and girls to play side by side; and Highfield RFC is the official tag rugby venue for Cork Tag Rugby's Spring and Summer Leagues in Cork. Tag rugby is all about having fun both on and off the pitch, and people interested in giving it a go can register for Cork Tag Rugby's Spring and Summer Leagues in Highfield on Tuesday nights. To find out more visit www.corktagrugby.ie.