30 March 2017
By Bryan T. Smyth
bryan@TheCork.ie
A Carrigaline headquartered company specialising in documentation services, TWi (Technically Write IT) have helped Cork Simon Community raise €12,000.
The donation came from a percentage of TWi's profits. It went to Cork Simon's housing support project, which helps homeless people find homes and enables them to get back on their feet and live independently.
The partnership between TWi and Cork Simon is not just financial. TWi staff also volunteer their time to support Cork Simon. For example, they help in the maintenance and upkeep of Cork Simon properties around the city by gardening, cleaning, and painting. They organise and participate in fundraising activities such as coffee mornings, flag days, and the annual Christmas Jumper campaign. In addition, TWi staff make use of their core work skills of writing, editing, and proofreading to improve the quality of Cork Simon reports, and to simplify user manuals for software used by Cork Simon staff.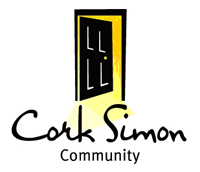 Cork Simon's Director, Dermot Kavanagh stresses the benefit that this kind of collaboration brings: 'It's clear from TWi's support for so many different aspects of our work that they share our belief in people and our belief that those experiencing homelessness deserve better. The team at TWi take a hands-on approach and in the process, get a real sense of the daily struggles and traumas that the people we support have to face. Their support demonstrates a genuine care and concern for people and a tangible commitment to playing their part in fighting homelessness. TWi's support is a perfect example of just how much Cork cares.'
Value of CSR
Founder and chairperson of TWi, Patrice Fanning, said corporate social responsibility is important because 'Our commitment to people goes beyond our clients and employees. One of our core values centres on supporting people in our community who are experiencing difficult times. Our ongoing collaboration with Cork Simon enables us to honour this value.'
Simon community puts out call for other companies to help it fundraise
With the housing crisis is at an all-time high, and homelessness affecting over 7,000 people across Ireland, Dermot Kavanagh and Patrice Fanning called on other companies to consider implementing corporate social responsibility programmes to help address the issue.
Homelessness crisis in Cork
Meanwhile, according to the latest figures released by the Department of Housing, there has been an increase of 22% in families presenting as homeless in the South-West region which includes Cork City, Cork County and Kerry.