7 April 2017
By Elaine Murphy
elaine@TheCork.ie
A universal Healthcare Service, free at the point of access, is possible, a Public Meeting organised by Donnchadh Ó Laoghaire TD heard.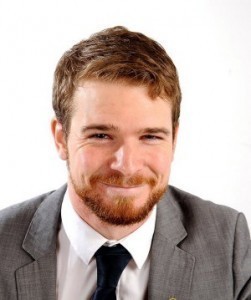 The meeting, which took place at Nemo Rangers last night (the 6th) heard from Sinn Féin spokesperson on Health, Louise O'Reilly TD about her Party's Health policies, and heard from the public their concerns in relation to the Health Service.
According to Deputy O'Reilly "In 2006 the then Minister for Health, Mary Harney, declared that 486 people on trolleys was a 'national emergency' which required a significant, and sustained, response. Regrettably, history shows that didn't happen."
"Indeed, after 2008, we went in to reverse, our Public Health system contracted in terms of overall financial allocation, staffing numbers, and the closure and curtailment or services, including the closure of public acute and long term care beds and the restrictions on community nursing and support services."
"In statistical terms we see a 197% increase in trolley waits from 2006 to 2016 in CUH and a massive 957% increase in the mercy, almost double the National Average. This is what happened after the reconfiguration, and despite warnings, it was left to deteriorate."
The only way in which we can address this overcrowding is integrating care through a series of initiatives, which include increasing our acute bed capacity, increasing our transitional and long term care bed capacity, expanding our community nursing and other support services as well as our home care services. Ireland needs capacity built into General Practise into community care, into our acute hospitals."
"Sinn Féin is committed to the Establishment of an Irish National Health Service, free at the point of delivery and where patients are treated on the basis of medical need and nothing else."
"The fundamental principle of our new health system, must be a guarantee, to all citizens, that they will receive integrated care whether they need it in the home, in a primary care setting, an acute hospital or a long term care environment.
Donnchadh Ó Laoghaire TD, added, "In 2013, the Minister for Health, said that never again would be see scenes of over 500 patients waiting on trolleys for a hospital beds, yet this winter saw the worst trolley crisis yet, with 612 on trolleys on one day in January including 44 in the CUH."
"That is a function of a Health system which is being mismanaged, and in some areas, is being under invested in. The situation of Home Helps for example, where people can be approved for Home Help hours, but could be waiting maybe months to get the house, is due to that service being cut to the bone. That in itself is forcing people who could live at home as they would prefer, in to Nursing Homes. That is a foolish false economy."
"We can deliver a better system, where people can have the confidence in the Public system, that they don't feel forced in to shelling out huge sums to get private health insurance. That shouldn't be necessary, and we believe that through investing in bed capacity, making it easier for Hospitals to take on and retain nurses, and serious strategic and long term investment in community and primary care, that we can deliver Universal Healthcare, free at the point of access."