10 May 2017
By Bryan T. Smyth
bryan@TheCork.ie
Ballycotton RNLI launched in the early hours of this morning (Wednesday 10 May) to assist in the medical evacuation of a fisherman 20 miles south of Ballycotton Lighthouse.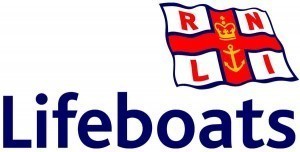 The volunteer lifeboat crew was requested to launch their all-weather lifeboat by the Irish Coast Guard at 12.33am.
The lifeboat under Coxswain Eolan Walsh and with six crew members onboard launched to meet the fishing vessel which had five crew members onboard and was making its way to Ballycotton.
The Irish Coast Guard helicopter Rescue 117 from Waterford was also tasked.
Weather conditions at the time were described as good with an easterly Force 1-2 wind blowing.
Arriving at 1.20am, two lifeboat crew members were immediately put on board the casualty's vessel where they proceeded to assess the man and administer casualty care.
The man was then transferred onto the lifeboat and brought back to Ballycotton where he was transferred into care of a waiting ambulance crew on the pier.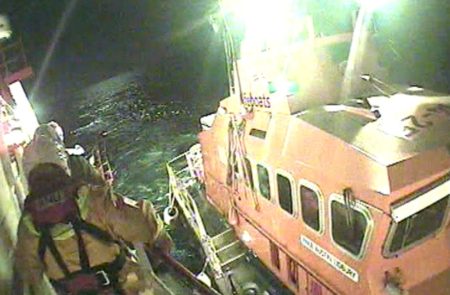 Speaking following the call out, Ballycotton RNLI Coxswain Eolan Walsh said: 'We were glad the fishermen, all of whom were wearing lifejackets, were able to raise the alarm when one of their crew members began to feel unwell and required medical assistance. We would like to wish the man a speedy recovery following his ordeal early this morning.
'As we approach the summer months, we would remind anyone taking to the sea to always carry a means of calling for help or signalling should you need assistance. It is also important to let someone on the shore know when you set sail and when you are due back.'