11 May 2017
By Bryan Smyth
bryan@TheCork.ie
It seems like only a few months ago that the former Capitol Cinema was a derelict redbrick monstrosity at the landmark intersection of Washington Street and Grand Parade in Cork City. The architectural style of the former Cinema is remembered in the new building through the distinctive clock and name 'The Capitol'.
AlienVault, a provider of Unified Security Management solutions and crowd-sourced threat intelligence, today officially opened its new EMEA Sales and Technical Support Centre in The Capitol Building. The firm also announced plans to add up to 50 highly skilled roles in the next 2 years to its existing team in Cork.
President and CEO of AlienVault Barmak Meftah was joined by Minister for Housing, Planning and Local Government Simon Coveney TD, IDA Ireland executives and invited guests at the ribbon cutting ceremony in the company's new office today.
The company is supported by the Department of Jobs, Enterprise and Innovation through IDA Ireland.
AlienVault, Inc., a San Mateo, California H.Q. company, established a sales and technical support centre in Cork City in 2014. In response to its growth in the EMEA Region, the company has moved to the newly developed Capitol Building on Washington Street, Cork City where it has space to accommodate up to 100 staff.
Local Minister comment
Minister Coveney said: "I am delighted to welcome this expansion by AlienVault in Cork. The company which is developing a unified threat protection platform is at the cutting edge of innovation and will undoubtedly thrive in Cork, benefiting from the availability of specialist skills developed in academic centres of excellence such as UCC and the Cork Institute of Technology. Today's announcement is testament to the Government's Action Plan for Jobs, which focuses on encouraging high quality investment in regional locations across Ireland."
"This is a very exciting time for AlienVault. We have carved out a strong global presence across a wide range of sectors by delivering an effective security management solution that enables organizations of all sizes to more quickly detect and respond to cyber threats and manage their environments," said Barmak Meftah, president and CEO, AlienVault. "This widespread adoption of our offerings has resulted in our strong performance, including 53 percent year-over-year sales growth, and I am very much looking forward to the next stage of our success story, to expanding our talented tech support and sales team in Cork to service our EMEA customers and to continuing our rapid global growth strategy.
Minister for Jobs comment
Welcoming the announcement, the Minister for Jobs Enterprise and Innovation, Mary Mitchell O'Connor TD said "I welcome the announcement of an additional 50 highly skilled jobs in Cork over the next two years. The ICT Sector has made huge advances in recent years but these advances bring their own challenges and that is where companies like AlienVault come in. These jobs are an additional boost to the 6,000 plus already working in cyber security in Ireland. I look forward to watching your company thrive and grow in the coming years."
IDA comment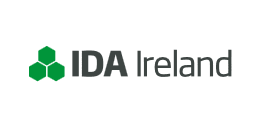 Martin Shanahan, CEO of IDA Ireland said "Alienvault adds to the growing cluster of cyber security companies that are locating in Ireland at the moment. Cork, in particular, already has an established cluster of online security firms in place. AlienVault is experiencing impressive growth and its Cork operation plays a very important role in servicing the EMEA market."