23 May 2017
By Bryan T. Smyth
bryan@TheCork.ie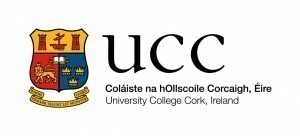 The Cork radio station UCC 98.3FM – which is the Campus station of University College Cork – has had it's licence renewed.
The Broadcasting Authority of Ireland Chief Executive of the BAI, Michael O'Keeffe, said: "Community radio plays an important role in facilitating active citizenship and in promoting access and participation by members of a community in a radio service that is representative of their interests and needs.
"Community and community of interest radio services have been an integral part of the Irish media landscape for the past 20 years. Today's contract signing marks the continued commitment of UCC 98.3FM to community radio in Ireland. I would like to wish this student station continued success over the term of its new licence."
The new contract will begin on 21st June 2017 and will run for ten years. The BAI was represented at the contract signing by the Chairperson, Pauric Travers and by Mr O'Keeffe. UCC 98.3 FM was represented by station manager, Kieran Hurley, and director, Beatrice McCarthy.
Student stations Flirt FM, serving Galway City, and Wired FM, serving Limerick City also signed new contracts today, along with community station Phoenix FM, which serves the people of North West Dublin.