31 May 2017
By Elaine Murphy
elaine@TheCork.ie
Mater Private Cork has announced the arrival of new Consultant Respiratory Physician, Dr Sarah Landers.
A Kerry native, Dr Sarah Landers, graduated with an honours degree in medicine from University College Cork in 2004. She has completed dual specialist training in respiratory and internal medicine and was awarded CSCST by the Royal College of Physicians of Ireland in 2015. During her training, she has worked at St. James's Hospital, St. Vincent's University Hospital, Mercy University Hospital and St. Luke's Hospital, Kilkenny. She has two additional years of dedicated medical oncology experience at the Mater Misericordiae University Hospital and Beaumont Hospital.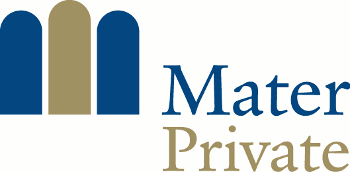 The General Manager at Mater Private Cork, Donna Roche, said: "Dr Sarah Landers is a strong addition to our team at Mater Private Cork where we offer a complete range of tests and treatments for lung disease and other related illnesses. Dr Landers is particularly experienced in the advanced management of COPD, one of the most common respiratory diseases in Ireland, usually affecting people over 35 with rates become more prevalent in women. She has specialist expertise in diagnostic bronchoscopy, as well as endobronchial and pleural ultrasound and she will treat patients who suffer from asthma, lung cancer, smoking cessation, chronic lung infections and lung fibrosis."
Conferred with an MD by thesis by the Royal College of Surgeons in Ireland in 2016 for translational research on genetic emphysema, Dr Sarah Landers has a passion for medical education and was appointed as a clinical lecturer in medicine by the Royal College of Surgeons in Ireland from 2014 to 2016.
Over the past 12 months, Mater Private Cork has doubled its capacity, opened a new ward and Emergency Department leading to an increase in staffing levels in a number of medical and administrative areas, while expansion plans are at an advanced stage.