5 June 2017
By Bryan T. Smyth
bryan@TheCork.ie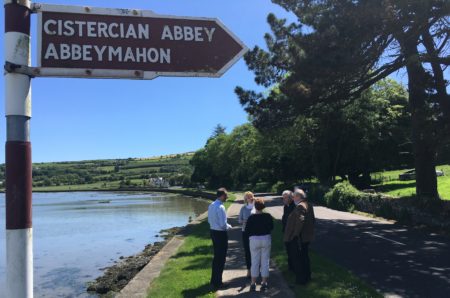 Sinn Féin MEP Liadh Ní Riada has met with Councillor Paul Hayes and the Abbeymahon Conservation Group to discuss possible avenues of funding to protect the townland's historic Cistercian Abbey.
The Ireland South MEP said that the Abbey was a unique part of the area's history and its remains could be protected for relatively little funding.
"Having spoken to some of the members of the Abbeymahon Conservation Group one thing I am certain of is that the area is not lacking in passion or determination to protect the Abbey," she said.
"We discussed a number of different funding options and I am delighted to see that they have already begun the process for several of them.
"Councillor Paul Hayes said he would look into what assistance the council could provide while I advised them that next year is the European year of Heritage and that there may be new avenues of funding available through it.
"The Abbey itself has a fascinating history going back some 750 years although its origins go back even further and just as a place to visit I have to say it is one of the most beautiful sites you could imagine, sitting on the banks of the Arigideen.
"It is a real hidden gem of West Cork and one that's invaluable link to the area's heritage could be protected for generations to come for relatively little money."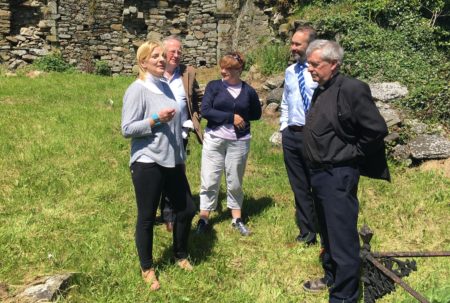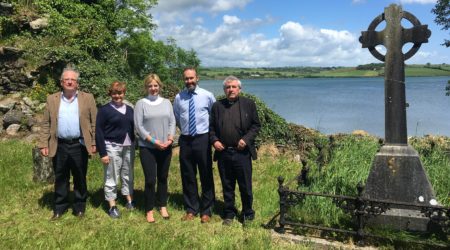 PICS – Sinn Féin MEP Liadh Ní Riada with Cllr. Paul Hayes and members of the Abbeymahon Conservation Group Michael Madden, Helen Crowley and Fr. Patrick Hickey