26 June 2017
By Elaine Murphy
elaine@TheCork.ie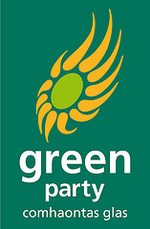 The Green Party in Munster has called for a major transport infrastructure investment linking Cork, Limerick and Waterford to create a regional economic counter-balance to Dublin.
The plan would see Limerick and Waterford linked by high-capacity roadway, connecting with the Cork-Dublin motorway, as well as investments in rail and cycle infrastructure in the three regional cities. The investment would connect Rosslare Europort, Shannon Airport and Cork Harbour by high quality transport links and cut travel times between the cities by up to 45 minutes.
Speaking at the announcement, Green Party Waterford Senator, Grace O'Sullivan, said:
"This is a great opportunity for the Southern region to recognise that together we're greater than the sum of our parts. When we are talking about transport links we are talking about connecting people and places, driving links in our regional economies. Waterford, Limerick and Cork cities have a combined metropolitan population of 650,000. Thinking of ourselves strategically, as connected cities, rather than in isolation, has the potential to really add value to the region."
Oliver Moran, the Green Party representative for Cork North Central, said the plan would benefit Cork too:
"This is a plan that just makes sense. Linking Limerick and Waterford with a high-quality road crossing the M8 means connecting Cork with the two other regional cities in Munster. Then the three will be able to work as a connected region instead of on their own. We see this as part of a wider strategy of investing in our regional cities, including things like a Cork Luas, the docklands redevelopment and a North Ring Road. Ultimately, the goal would be to build up Cork, Limerick and Waterford enough so that united we can provide a long term balance to Dublin. Major infrastructural projects like this are essential if regional cities like Cork are to have the population growth expected to be in National Planning Framework."
The plan was agreed at a two-day meeting of Munster Green Party groups that took place in Kilfinane, County Limerick on Saturday and Sunday this weekend.