26 June 2017
By Tom Collins
tom@TheCork.ie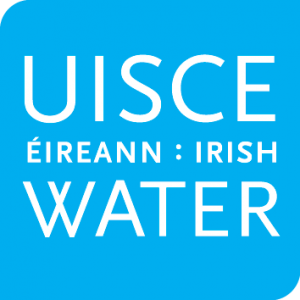 Irish Water and Cork City Council plan to carry out essential maintenance and repair work on the water network supplying Cork city centre and surrounding areas on Tuesday night. Unfortunately, due to the location and nature of this work, it will be necessary to shut down the water supply for parts of the city supplied from the Cork Lower Reservoir from 11pm on Tuesday, June 27, until approximately 7am on Wednesday, June 28.
The supply interruption will affect approximately 35,000 people in Cork city centre and surrounding areas (full details below).
This work is necessary in order to carry out urgent repairs on a section of old water main which has been identified as being in poor condition and at risk of bursting. A similar burst on a different section of pipe last week resulting in water outages for the city centre and surrounding areas for a number of hours during the day.
By carrying out this work in a controlled manner at night, Irish Water aims to minimise inconvenience to homes and businesses, while also preventing a situation similar to that which occurred last week.
Jim Fitzgerald, Irish Water's Operations Lead for Cork commented: "We would like to apologise to our customers in Cork for any inconvenience that may be caused as a result of this shut down in supply. Our priority in carrying out this essential work is to keep any disruption to residents and businesses to an absolute minimum. However, due to the nature of the repairs, it will be necessary to shut off the water supply from the lower reservoir while the repair work is taking place. We expect that the water supply should be fully restored to all residents by 7am in the morning."
"Addressing the poor condition of much of Cork's aging water network is a key priority for Irish Water. We are investing over €15 million to replace more than 27km of water mains in the city and we will continue to invest in the network to bring it up to modern standards, thereby providing a much more secure and reliable water supply for all our customers in the city."
Irish Water and the local authority will be liaising with all vulnerable customers, hospitals and other large water users to ensure that the impact on them can be managed and minimised.
It is expected that water supply will be restored to all areas by 7am. However, some customers may continue to experience low or intermittent pressure for a period of time on Wednesday morning as flows return to normal throughout the system. Some customers may also notice changes in the colour of their water, such as a dirty or cloudy appearance. If this occurs they are advised to run the cold tap until it runs clear. Customers should also check the clarity of the water before operating washing machines, dishwashers and other appliances.
Areas without water
The supply interruption will affect approximately 35,000 people in Cork city centre and surrounding areas.including Cork city centre, Douglas Road, South Douglas Road, Boreenmanna Road, Blackrock Road, Ballinlough Road, Barrack Street, Bandon Road, Sunday's Well, Leitrim Street, Gerald Griffin Street, Great William O'Brien Street and surrounding areas.