5 July 2017
By Bryan Smyth
bryan@TheCork.ie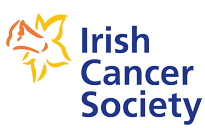 Redhead300, a charity fundraising walk in aid of the Irish Cancer Society, will see a Derry duo take on a 300 mile walk from Derry to Crosshaven, Co Cork this summer.
The challenge is the brainchild of Fergal Barr who will be joined by cancer survivor Keith Adair on the two week walk. The pair are looking for one more person to join them on their charitable crusade this summer as they aim to raise €5,000 for the national cancer charity.
The pair will leave Derry on August 5th and conclude their challenge 300 miles later in Crosshaven, Co. Cork on August 18th, passing through Ballybofey, Donegal Town, Bundoran, Sligo, Boyle, Roscommon, Athlone, Birr, Roscrea, Thurles, Fermoy and Cork on route.
Fergal was a regular attendee at the Irish Redhead Convention in Crosshaven held in aid of the Irish Cancer Society, and with the festival on a hiatus this year he decided to take on his own crazy charitable crusade.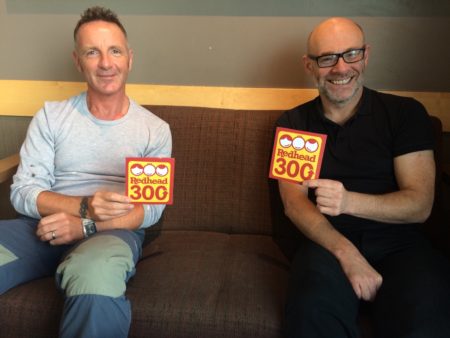 He said, "I'm a big fan of the Irish Red Head Convention – I was a red head myself at one point although most people can't even imagine me with hair never mind red hair! The convention works hard to raise money for the Irish Cancer Society and while it's on a break this year I thought I would take on some fundraising myself and visit the beautiful Crosshaven once again – but walk there this time instead of driving."
He will be joined by kidney cancer survivor Keith who has his own motivation for walking. Keith said, "I'm a cancer survivor and I want to give something back to a charity funding important cancer research and supports to help other people affected by cancer. Most people have been affected in one way or another by cancer, either you've been unfortunate enough to have had cancer or a close friend or family member has suffered at the hands of it. I'm in remission now and as I emerge from that journey I'm undertaking another one – all 300 miles of it of course!"
Speaking about their search for another team member Fergal said, "We are currently searching for the final member of our team, someone who will give up two weeks to walk with us or two people who will complete a week each. We are also looking for two 'Guest Walkers' to join us for each stage of the walk and for those who a full day might seem too much we are also looking for 'RedVoluntionaries' who will pick a point on the journey and join us and contribute €5 for each kilometre they walk.'
Fergal hopes that challenge will raise at least €5,000 for the Irish Cancer Society. The Society relies almost entirely on donations from members of the public to fund its work, which includes services for people affected by cancer such as the Society's 13 Daffodil Centres and freephone Cancer Nurseline 1800 200 700 which provided free advice and information to over 42,000 people last year. The Society's Night Nursing Service provided over 8,000 nights of care for cancer patients at end of life last year, while the Volunteer Driver Service provided free transportation for patients to attend 11,000 chemotherapy appointments.
Money raised will also fund innovative cancer research projects, with €20m invested into lifesaving research by the Society since 2010. This investment has supported more than 150 cancer researchers to work on a diverse range of individual or collaborative projects that will ultimately lead to better ways of diagnosing and treating cancer.
If you think you can support the walk in any way email redhead300walk@hotmail.com. You can also find full details at www.thekingisalive.wixsite.com/redhead300 or donate at www.justgiving.com/fundraising/redhead300