12 July 2017
By Tom Collins
tom@TheCork.ie
Cork County Council takes action in relation to advertising vehicles, trailers, signs, including vehicles for sale on public roads.
Cork County Council has launched a new policy to deal with unauthorised advertising vehicles, trailers, signs, including vehicles offered for sale on public roads.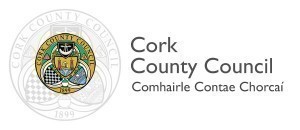 Using powers contained in the 1993 Roads Act, any unauthorised advertising vehicle, trailer, sign or vehicle offered for sale on the public roadside will be affixed with a sticker instructing its immediate removal. This includes (but is not limited to) such vehicles or signs on public roadways, footpaths, grass margins, hard shoulders, lay-bys, roundabouts, and signs on poles, fences, bridges, flyovers. The new rules however do not extend to parked trailers in privately owned fields which happen to be visible from public roads, as the concept of private property in Ireland is constitutionally sacrosanct.
If the vehicle or sign is not removed, or if the same vehicle / sign is found on the public roadside at any time in the future, it will be removed by Cork County Council and stored for a maximum of 6 weeks, before being disposed of in accordance with the provisions of the 1993 Roads Act.
If the car owner wants their vehicle back from the pound then they will have to pay the costs of removal and storage. The Council says "These costs are likely to be substantial."
The policy comes into effect from next Monday,  17th July 2017.
You can report illegal advertisements to the Council's Municipal District Engineering office in your area.