12 July 2017
By Elaine Murphy
elaine@TheCork.ie
UCC Students' Union and CIT Students' Union have called on Senators to support a Labour private members motion this Wednesday rejecting any move to implement an income-contingent loan scheme but instead to publicly invest in third level education.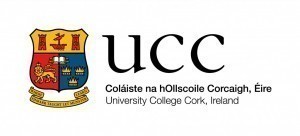 UCC Students' Union President Martin Scally said, "A decision to go ahead with an income-contingent loan scheme will increase emigration and sends a clear message to our future students: take your €20,000 debt, your degree, and get out. Students here in Cork are facing rent hikes each year and are struggling to find work after they graduate. We know that people will just emigrate if they had debt to pay and our communities in Cork will rapidly die".
CIT Students' Union President Sam Dawson added, "The financial strain of college and the effects of student debt spans across all communities and groups including parents, children, staff and teachers – not just students. We have a range of mature students, part-time students and students with disabilities in CIT. These groups will be left with debt if our Government choose to plug the funding gap by increasing their fees and hanging €20,000 debt over their heads".
On October 19th, 12,000 people took to the streets against income contingent loans and in favour of publicly funded higher education. The union have emphasised a 363% increase in the student contribution charge from €825 to €3000 while state funding has dropped almost 40%, from €1.4 billion to about €860 million is a failed attempt to plug the funding gap.
Facts & Figures
UCC Students' Union represents all 21,000 students studying in UCC. CIT Students' Union represents all 8,000 students currently studying in CIT.
UCC Students' Union and CIT Students' Union are members of USI – the national representative body for the 354,000 students in third level education on the Island of Ireland. USI are a membership organisation
UCC Students' Union and CIT Students' Union propose that the government further subsidise higher education institutions by a minimum of €17.5m in order to deliver a reduction in the Student Contribution Charge of at least €250.
There has been a 363% increase in student contribution from 2007 to 2014 (€825 to €3000) with expenditure Higher Education as a % of GDP (1.3%) slightly behind OCED avg. (1.5%).
There has been a 20.4% decrease in Higher Education funding between 2004 and 2013.
10 of 14 Institutes of Technology in serious financial difficulty.
Need for additional annual funding of €600 million by 2021 and €1 billion by 2030 to deliver higher quality outcomes and provide for increased demographics.
Following immediate investment, progressive investment over period recommended by the report in line with economic recovery.
Prospect of offsetting some state contribution through additional contributions to National Training Fund (NTF).
Additional policy provision and legislative framework for Higher Education Institutes (HEIs) to fundraise privately.
Increase percentage of tax revenue as a % of GDP (currently at 30%) to the OECD average of 34% (re: NERI).