15 July 2017
By Tom Collins
tom@TheCork.ie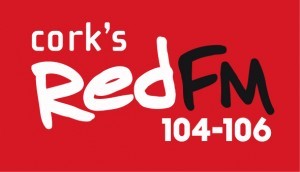 Cork's RedFM have partnered with award winning travel website OnTheQT.ie to launch a brand new tv series for online called Red Travel.
Red Travel presented by Stephanie Lynch of OnTheQT.ie will be a weekly tv show for online that will feature a unique look at tourism destinations both in Ireland and Overseas. Speaking at the launch of the show in Cork's newest tourist attraction Nano Nagle Place, Head of Marketing for Cork's RedFM Stephen Ryan described Red Travel as a "fun show that will provide people with some fantastic holiday ideas for all types of budgets".
The launch of Red Travel comes on the back of the success of the Red Business podcast which was the Cork's stations first exclusive digital show. "We have gotten great feedback from Red Business and we feel that Red Travel will be a natural progression for us as it moves us into a weekly visual show that will appeal to our large online community" said Stephen Ryan.
Stephanie Lynch is a travel blogger and content creator with a background in the TV industry. In 2013 she set up OnTheQT.ie a travel blog, vlog and digital marketing company which has seen Stephanie win Cork's Best Young Entrepreneur 2015, while also winning Ireland's Best Vlog 2016 for her innovative YouTube travel series.
Speaking about the new show Stephanie said "the partnership between OntheQT.ie and Cork's RedFM is exciting, they have a fantastic online community across their website and social channels that will really enjoy this type of show." Red Travel will go out online every Wednesday night viaredfm.ie/redtravel Cork's RedFM Facebook page and also via Cork's RedFM YouTube Channel enabling people to watch it on their smart or Apple tv's in the comfort of their own home.
The innovative travel show which will be airing for 8 weeks initially is sponsored by AIG Insurance. A spokesperson for AIG Insurance said "AIG is delighted to be partnering with Red Travel and the team behind it. This is a great fit for AIG and our travel insurance offering that promises competitive prices and peace of mind to holiday makers and travellers.'
The first show – which is going online this week – will feature a look an tourism in North Cork taking in a tour of the new water park in Ballyhass Lakes, a tour of or the Donkey Sanctuary in Liscarroll and some cider tasting in Longueville House. In the second part of the show Stephanie will be off to the South of France to give people people ideas for a weekend break overseas.
People can watch Red Travel on Wednesday nights with AIG Insurance via RedFM.ie/redtravel, facebook.com/corksredfm or searching Cork's RedFM on their YouTube App on TV. People can also contact the show any tourism news via redtravel@redfm.ie or @redtravelshow on Facebook, twitter, instagram and snapchat.