21 July 2017
By Bryan T. Smyth
bryan@TheCork.ie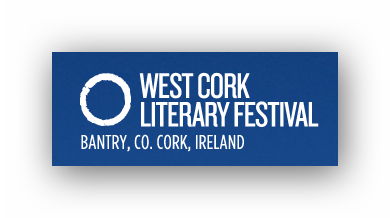 It was in his role as a novelist that Graham Norton attracted a capacity crowd to hear him read from his debut novel, 'Holding' at the West Cork Literary Festival in Bantry last night. The multi talented West Cork man, on a Summer break in his West Cork home, entertained the packed room on the penultimate evening of the most successful West Cork Literary Festival to date.
"It's been a really exciting week here at West Cork Literary Festival with inspiring events by both world renowned and emerging writers," said Festival Director, Eimear O'Herlihy, "we're thrilled with the way in which audiences have responded to the festival line-up and the enormous welcome that they have given to all the writers. And seeing so many writers fall in love with West Cork is the ultimate reward."
Eimear's eclectic programme attracted record audiences to events as diverse as a reading on board the LÉ Samuel Beckett anchored in Bantry Harbour, by BBC Foreign Correspondent, Emma Jane Kirby, an event on Whiddy Island, discussions on food writing, poetry, a rare public appearance by Tomi Ungerer, emerging fiction writers, established writers in many genres, and many more events. There was standing room only at most events and the town of Bantry hummed with energy throughout the week.
"We come away with an armful of books to take us through the winter, to read with the voice of the author in our ears!" said Festival visitor, Paula, from Cork City, "it has been a brilliant experience. It is very well organised and run by Eimear O'Herlihy and her team" added her husband John. James Rayner, from London, on his second visit to Bantry, was thrilled with the opportunity to see and hear world class writers and the possibility of actually bumping into someone like Colm Tóibín in the local coffee shop.
The West Cork Literary Festival is organised by West Cork Music, who also manage the West Cork Chamber Music Festival which took place in June, and Masters of Tradition, which will take place in August, from Wednesday 23rd to Sunday 27th.