21 July 2017, Friday
By Elaine Murphy
elaine@TheCork.ie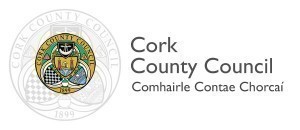 The Chairman of the Cork Expert Advisory Group on Local Government Arrangements in Cork, Jim MacKinnon, met on Wednesday with the members and executive of Cork County Council at a special meeting to discuss the group's report of April 2017. The report followed the earlier statutory report of the Cork Local Government Committee of September 2015 which was prepared by a committee appointed by the former Minister for Environment, Community and Local Government, Alan Kelly TD in January 2015.
The mayor and members expressed their appreciation to Mr MacKinnon for his attendance and willingness to engage with the Council despite the fact that the Council remained unclear as to the exact detail of what will ultimately be proposed. In this regard, it should be noted that a letter has been issued by the Council to the DHPLG seeking clarification on a range of matters and we are currently awaiting a response to these queries.
During the meeting Mr MacKinnon responded to a range of queries from members concerning the background to the decisions taken by the group and the recommendations contained in the report. In his responses, Mr MacKinnon stressed that the group's advisory report had been presented to the Minister and that he envisaged that the Minister had many options as to how he might respond to it and what exact structures he would seek to implement. It is clear from the report that no definitive proposals in relation to new boundaries have been suggested nor have future local government arrangements in Cork been finally determined.
County Mayor, Councillor Declan Hurley, commented:
"It is clear that there are fundamental changes proposed in the report which would impact on local democracy and these demand very careful review"
The County Council's Chief Executive, Tim Lucey added:
"Amongst the matters on which we have sought clarity is the level of assessment which has been undertaken of the financial implications which might arise from the implementation of the range of options presented in this report and the uncertainty around the sustainability of the financial responses proposed. Cork County Council looks forward to receiving a response to the aforementioned queries raised before commenting further but wishes to reiterate its determination to work towards achieving sustainable structures in government to steer Cork County and City in achieving the objectives of our joint Cork 2050 strategy document."