23 July 2017, Sunday
By Bryan T. Smyth
bryan@TheCork.ie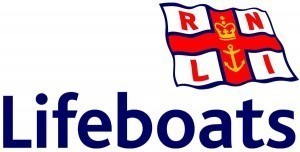 Ballycotton RNLI launched their all-weather lifeboat early yesterday (Saturday 22 July) at 9.28am following a request from Falmouth coastguard who reported the activation of an EPIRB (an Emergency Position Indicating Radio Beacon) approximately sixty miles off the Cork coast. The three person crew of the 40ft yacht had activated the emergency beacon as the vessel was taking on water and needed immediate assistance. The resulting tow by Ballycotton RNLI saw the lifeboat crew on service for 14 hours, eventually bringing the vessel and its crew safely into Crosshaven, Cork last night.
Sennen Cove lifeboat and the coastguard helicopter from Newquay were also dispatched to the scene but were stood down with the arrival of Ballycotton RNLI and the Irish Coast Guard helicopter Rescue 117.
Once it was confirmed that the water was receding, Rescue 117 was stood down and Ballycotton RNLI established a tow with the vessel to bring it safely to Crosshaven in Cork. Conditions were described as fresh and with the vessel estimated to be some sixty miles offshore it was 14 hours before the lifeboat crew returned home to Ballycotton. With the lifeboat being such a long distance off shore, radio coverage was challenging and the vessel Ocean Spey which was on standby at the Gas Fields halfway between the Cork coast and the yacht in difficulty, helped by relaying comms between the lifeboat and the Coast Guard.
Commenting on the callout Ballycotton RNLI Coxswain Eolan Walsh said, 'This was one of the longest callouts for our lifeboat crew as they spent nearly a day at sea ensuring the safe passage of a yacht which was taking on water miles off the Cork coast. Many agencies and vessels played a part in the successful resolution of this and thankfully nobody was injured with both crew and yacht been brought safely to shore. I want to thank my volunteer lifeboat crew who despite the challenging conditions were focused on bringing everyone home safely.'