23 July 2017
By Bryan T. Smyth
bryan@TheCork.ie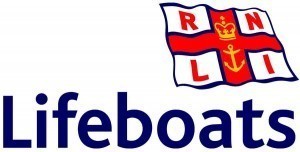 Baltimore RNLI carried out a medical evacuation this afternoon (Sunday 23 July) after a man sustained injuries while on a visit to Sherkin Island off the coast of West Cork.
The volunteer lifeboat crew was requested to launch their inshore lifeboat following a request from the Irish Coast Guard at 4.13pm and were on scene in seven minutes. The man had cut his foot on a sharp object while out walking on Bán Strand on Sherkin Island.
Once on scene, two of the volunteer crew went ashore and administered casualty care before transferring the injured man to the inshore lifeboat. He was brought back to Baltimore lifeboat station at and handed over to the care of HSE Ambulance crew who were waiting at the station.
The lifeboat was helmed by Pat O'Driscoll and with crew members Jerry Smith and Colin Rochford and shore crew in attendance were Tom Kelly, Seamus O'Driscoll and Kate Callanan.
Speaking following the call out, Kate Callanan, Baltimore RNLI Volunteer Lifeboat Press Officer said: 'In this incident with the considerable distance between the beach and the ferry pier and the nature of the man's injuries, a medical evacuation by lifeboat was the best course of action. The man did the right thing in requesting assistance from the Coast Guard. Remember, if you get into difficulty anywhere along the coastline, call 999 or 112 and ask for the Coast Guard. We wish him a speedy recovery.'