4 August 2017
By Tom Collins
tom@TheCork.ie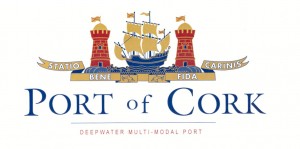 For the second year running Cobh has been ranked second favourite cruise destination in the British Isles and Western Europe in the 2017 Cruise Critic Cruisers' Choice Destination Awards.
Cruise Critic is the world's leading cruise review site and online cruise community and the awards name the best cruise destinations of the year – across 15 regions around the world – based entirely on reviews posted by cruise passengers to the Cruise Critic website.
For the British Isles and Western Europe awards, Amsterdam was rated top, while Cork's Cobh and Lisbon ranked second and third respectively.
Captain Michael McCarthy, Commercial Manager, Port of Cork said: 'When Cobh was awarded this in 2016 we were thrilled. Never did we think we'd be ranked second again in 2017! It's a fantastic result for Cobh and the county.'
He continued: 'As always this is a genuine collaborative team effort and it could not be done without an extremely dedicated group of people who believe in our destination. Once the liner arrives, together with Cork City Council we offer tourism ambassadors on every liner, local entertainment and then as their visit ends, we have the Cobh Brass band on the quayside as the liner departs. This all helps in making a visit to a port memorable and positive.'
'We are very fortunate in Cork City and County that there is an abundance of tourist attractions for cruise passengers to visit which are all easily accessible from the port. It is these experiences that have ensured Cobh remains in the top five cruise destinations in Western Europe.'
'Picking a cruise itinerary isn't easy, particularly given the increasing number of amazing destinations accessible by cruise," explains Adam Coulter, UK managing editor, Cruise Critic. "Analysing first-hand visitor feedback of cruise destinations world-wide enables us to identify those they loved most, which is true testament to their appeal. By sharing this insight, we hope to inspire and guide travellers to select a cruise itinerary, which they too, will love."
The Port of Cork Company would like to pay particular thanks to Cobh Tourism, Irish rail, Cork City Council and local businesses for the continued joint effort that is put in to make this cruise business as successful as it is today.
The Port of Cork cruise business continues to go from strength to strength with 68 cruise calls this year and 99 cruise calls expected in 2018.
For the full list of winners, visit the https://www.cruisecritic.co.uk/memberreviews/destination-awards/british-isles/