31 August 2017
By Elaine Murphy
elaine@TheCork.ie
Co Cork based Sinn Féin MEP Liadh Ní Riada is seeking a meeting with Bank of Ireland regarding its provision of services in Irish in its branches, online and via its ATMs.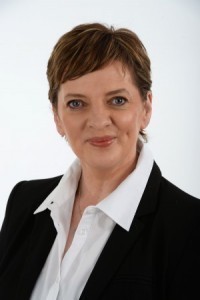 Liadh Ní Riada said:
"I have written to senior management at Bank of Ireland today seeking a meeting to discuss the bank's provision of services in our first official language, not only in its system of ATMs, but also in branches and online.
"Bank of Ireland have an obligation to serve its customers, and I believe that this involves serving those who wish to do their business in Irish.
"State services and public companies have a statutory obligation to service Irish speakers and I feel that this needs to be extended to cover large, national organisations that serve a large section of the public.
"The banks were quick to accept the state's assistance and public money when they were in trouble. They should be equally willing to meet the needs of the public.
"I will be demanding that Bank of Ireland reverses its decision regarding Irish language on its ATMs and that they work to provide a wider Irish language service on step by step basis."