7 September 2017
By Bryan Smyth
bryan@TheCork.ie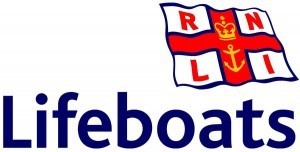 In one of the largest projects of its kind ever undertaken, a photographer from Newcastle upon Tyne is travelling around the UK and Ireland in a converted ambulance photographing RNLI lifeboat volunteers through a Victorian process that captures the stunning images on glass.
Already having photographed 88 of the 238 RNLI stations, Jack Lowe has finally arrived in Ireland to shoot his first of Irish lifeboat stations which this visit will include Dunmore East, Tramore, Helvick Head in county Waterford, Youghal, Ballycotton, Crosshaven, Kinsale, Courtmacsherry, Baltimore and Castletownbere in Cork and fiinishing up at Valentia in Kerry marking his 99th lifeboat station.
The Lifeboat Station Project began in January 2015 and will see Jack visiting all RNLI lifeboat stations in the UK and Ireland, photographing the view from each station along with the crew and Coxswain and Senior Helm using Wet Plate Collodion, a Victorian process that allows him to record stunning images on glass.
Jack, who lives in Newcastle upon Tyne, travels in 'Neena' — his decommissioned National Health Service ambulance purchased on eBay and converted into a mobile darkroom.
Commenting on his trip to Ireland, Jack said: "Believe it or not, this is the first time I've ever visited Ireland. I can't wait to see the stunning coastline and meet the Irish lifeboat crews I've heard so much about. I am excited to see the results of this mission sitting alongside the glass plates I've been making in the UK. I'd been told there's a welcome like no other from the Irish and I'm already experiencing it after just two days.'
To complete the entire project is likely to take five years in total and will be the first complete photographic record of every single lifeboat station on the RNLI network. Jack looks set to reach the half-way point in 2018.
Jack, grandson of Dad's Army actor Arthur Lowe, is also an avid RNLI supporter, explained: "My early childhood was spent on a Victorian schooner in Ramsgate harbour and on the Thames. My Dad is an experienced seafarer and introduced me to the wonders of lifeboats – these incredible, powerful pieces of kit designed for heroic, lifesaving missions on stormy seas.
"From an early age, I loved photography and lifeboats. Now I'm following my heart and uniting the two passions. I'm using a photographic technique developed in the 1850s, around the time that the RNLI was incorporated under Royal Charter. The photographs are made directly onto glass plates known as 'Ambrotypes'."
When Jack visits a lifeboat station, he makes the portraits using a camera made in 1905, and then develops the images in his mobile darkroom. The volunteer lifeboat crew members are able to step into the ambulance and watch as their portraits appear on the glass plates – an experience Jack says they find fascinating, and sometimes very moving.
Jack began drawing up plans for the project over two years before it began. He says he has always had an interest in the history of photography: "The word photography means drawing with light and that is how I think about it still. I adore photography in this very raw, basic form — light falling on chemicals. It really is magical – the final image is always a surprise, even to me."
He adds: "There's a small global community of people interested in using these old techniques. Everyone works in their own way – and you're always learning as you go along. The chemicals are the original formulae from the 1800s. It took me a long time to figure out the logistics of transporting and storing glass plates. I have a box made for each station that holds ten sheets of 12×10 inch glass. Then when I get them back to Newcastle I scan them, varnish them and then place them into storage."
Follow Jack's RNLI photographic mission on Instagram @lordlowe Facebook fb.com/LifeboatStationProject on Twitter @ProjectLifeboat or on the Project's dedicated site http://lifeboatstationproject.com