8 September 2017
By Elaine Murphy
elaine@TheCork.ie
Cork based Sinn Féin MEP Liadh Ní Riada has given what she described as a "cautious welcome" to the announcement that buy to let mortgage customers who have non-performing loans with Permanent TSB Bank will be contacted with a view to making these properties available for voluntary surrender with no penalty.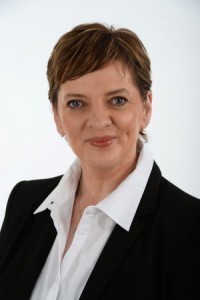 However, the Ireland South MEP warned that the Government must have first refusal on the properties.
"While I would cautiously welcome this initiative I must add that it will only be positive for society and contribute to solving our housing crisis if our Government, through housing bodies or co-operatives, is given first refusal on the purchase of these units," she said.
"Pressure should also be put on the other banks that have similar types of non-performing loans to introduce similar schemes.
"I am extremely conscious, however, of tenants who may be currently residing in these properties. These tenants can be on particularly low income or in local authority HAP or RAS schemes and need to be protected throughout this process.
"Assurances must be provided to these people before any consideration is given towards voluntary surrender.
"There is potential to address the housing crisis in a small way through this measure and it should also be explored in the other financial institutions where the Government still has a stake but strict safeguards must be put in place to keep existing tenants in properties and also give Government first refusal on the purchase of these houses."