10 September 2017
By Bryan Smyth
bryan@TheCork.ie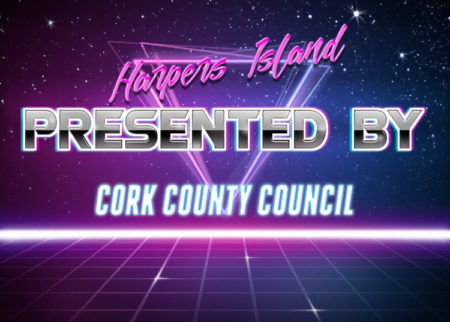 'Harpers Island' might sound like the name of a 1980s Australian Soap opera (well it does to us, and see our mock up image above!) but it is actually just the name of a wetland area in Glounthane, between Cork City and Carrigtwohill.
But, before we move on to serious discussion lets reminisce about the 1980s:
Ah yes, the memories of the 1980s!
Now, let us get back to todays facts. Did you know that there are more than 24 different waterbird species – several of which are declining in numbers nationally – and that they can all be can be found on Harpers Island, Co Cork.
Yes this aviation paradise of Harpers Island is truly resplendent and magnificent, and we need not reach back into nostalgia, it exists today.
Cork Harbour is internationally recognised for its wetlands and the thousands of birds who rely on the area, with many travelling from as far as Canada and Siberia.
Species such as Wigeon, a dabbling duck from Iceland as well as the Icelandic Black-tailed Godwits, together with six species of wading birds that breed mainly in the Arctic zone, confirm the importance of this area of Council owned lands.
A strategically placed bird hide has recently been installed by the County Council with a view to opening the facility to the general public. This viewing platform is accessed via a screened path network to minimise disturbance to the birds feeding on the estuarine mud.
A committee consisting of representatives from the Council together with the other three partner organisations has also been formed with a view to co-ordinating the development of the site, primarily with a view to protecting the wildlife amenity but also looking at how the facility can be used as an education and tourism facility.
Speaking about the project, Cllr. Anthony Barry commented, "I am delighted to see the work progressing at this location. It could not have been achieved without the support of Cork County Council, who actively engaged with the local community to ensure that this wonderful project will reach its full potential."
Earlier this year, Cork County Council secured a grant of €10,000 from the Department of Community and Rural Development and will also provide a fund of €16,000 from its own resources to be used in maintaining and upgrading the facilities on Harpers Island, required to fulfil the aims of the committee. Together with support from local community groups, much work has been carried out over the last number of weeks and is already proving to be an asset to the area.