11 September 2017
By Tom Collins
tom@TheCork.ie
Graepel Perforators & Weavers Ltd recently manufactured a striking Picture-Perfect piece of the RMS Lusitania. Graepels is a family run company, based in Kinsale, Co Cork, and consistently works to contribute to the local community. The piece was donated by Graepels and is installed along the coastline at the Signal Tower at the Old Head of Kinsale.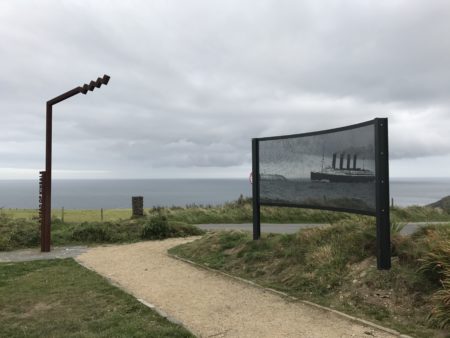 The RMS Lusitania undertook its maiden voyage in 1907, sailing from Liverpool to New York. Tragically, during World War I, the magnificent ocean liner was torpedoed, and sank 18km from the Old Head of Kinsale. This piece has been designed in tribute to the 1,201 victims of the RMS Lusitania.
For this project, the 3mm aluminium sheet was perforated an incredible 34,513 times. The varying perforation dimensions added intricate shading and alternating densities to the project. The finished piece measures 3m x 1.4m, and is raised 700mm from the ground, allowing the sea to form a stunning backdrop.