13 September 2017
By Tom Collins
tom@TheCork.ie
Cork South West T.D. and Minister of State at the Department of Health, Jim Daly, has today confirmed that Dunmanway and Rosscarbery areas are to receive funding to purchase and construct additional houses to assist local families who are currently on the local authority housing list, and awaiting permanent housing.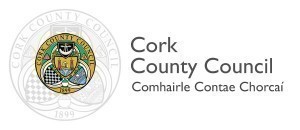 Minister Daly commented on today's announcement saying, ' I can confirm that Cork County Council have been given the go ahead to increase local authority housing units in Cork South West, in the Rosscarbery and Dunmanway area'.
The Department of Housing, Planning and Local Government has approved a provisional budget for Cork County Council to deliver twenty-seven new homes under the Social Housing Investment Programme.
This programme is part of the action plan for housing and homelessness and aims to immediately increase the number of local authority houses across Ireland.
Minister Daly said, 'A combined €5.5 million has been made available through the Social Housing Investment Programme to deliver these necessary homes for families waiting on the housing list. I am delighted to confirm funding to construct twenty units at Dunmanway, planning permission will be sought by the developer in the coming months and its hoped that construction will begin in early 2018. Funding to purchase a further seven houses in the Rosscarbery area has also been made available and these houses are already constructed with minor internal works to be completed before being turnkey ready to occupy.'
€4 million has been allocated to the project at St. Mary's Road, Dunmanway, with Rosscarbery seeing an investment of €1.5 million to purchase units at Downeen Cross.
Minister Daly commented, 'These twenty-seven units follow on from last year's announcement to approve funding for one hundred units in Clonakilty and Skibbereen.'
Adding further to today's announcement, the Minister addressed the positive impact this will have in the rural towns of Dunmanway and Rosscarbery, 'It is welcome to see that the announcements of new social housing units are not just restricted to city and urban areas. The Government has committed to not only rebuilding Ireland but to also re-energising rural Ireland, and today's announcement strengthens that commitment.'