17 September 2017
By Elaine Murphy
elaine@TheCork.ie
Public asked to suggest names for the twin cubs
Fota Wildlife Park has unveiled twin Red Panda cubs born to mother Bonnie, aged 6 and father Pete aged 8. The male cubs, born on the 27th June, have only just started to venture out of their nesting box. The Red Panda is an endangered species and as there are less than 2,500 individuals left in the wild the successful arrival of the twin cubs is an important link in Fota Wildlife Park's participation in the international breeding programme. The twin Red Panda cubs join a succession of births this summer at Fota Wildlife Park including four cheetah cubs, Dharma a female Sumatran tiger cub and just last month, three Asian lion cubs. Fota Wildlife Park is calling on the public to name the cubs by entering the suggestions on the blog page – www.fotawildlife.ie/blog. The winning names will be chosen out of the best suggestions by the Rangers next month and the winners will each receive a yearlong Conservation Membership.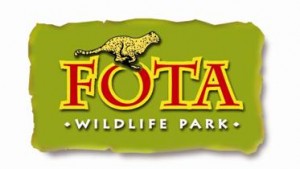 Lead Ranger Kelly Lambe said about the birth of the twins "The twins have basically spent the last two and a half months eating and sleeping with their mother and are now at an age where they have just taken their first steps outside of the nesting box to see what Mum gets up to when she's out feeding. They are still quite shy and are only out for brief periods during the day however, they have started to learn how to climb trees under the watchful eye of their mother Bonnie. We have had great success here at Fota in breeding Red Pandas. The twin's older sister Dearg was moved to Agrate Zoo Park in Northern Italy last year to take part in the breeding programme there and help grow the numbers of this endangered species."
The five-strong Red Panda family, which includes 14-month-old brother Meeko, will move to a specially designed habitat in the Asian Sanctuary once the cubs are older. The Asian Sanctuary also features Sumatran tigers, Asian lions and Indian rhino.
To celebrate International Red Panda day on Saturday 16th of September Fota Wildlife Park will hold Red Panda themed events across the weekend – these events are free with admission. Any proceeds raised at these events will help support the European Endangered Species Programme (EEP) Forest Guardian Project which employs forest guardians to protect Red Pandas in Chintapu Community Forest at Maimajhuwa VDC in Nepal:
Feeding times and talks from Lead Ranger Kelly Lambe at 1 pm on Sunday 17th September at the Red Panda habitat.
Red Panda themed arts and crafts from 11 am to 2 pm Saturday 16th and Sunday 17th September in the Entertainment Marquee.
Red Panda activity packs will be available at the Entertainment Marquee from 11am on the Saturday 16th and Sunday 17th
Red Panda themed face painting from 3pm to 5pm Saturday 16th and Sunday 17th September in the Entertainment Marquee.
A unique species, the Red Panda is closely related to Racoons and Coatimundis. The Red Panda is often referred to as the Firefox or Lesser Panda and is up to 120cm in length, including an impressive tail of up to 60cm long. It has long, soft reddish-brown fur with black and white markings as well as piercing black eyes, and the female is slightly smaller than the male. An arboreal species, it forages amongst branches of trees but also eats fruit, insects and small animals. Its diet is mostly made up of bamboo and the Park has always fed its Red Pandas with its own bamboo grown within Fota Wildlife Park.