22 September 2017, Friday
By Bryan Smyth
bryan@TheCork.ie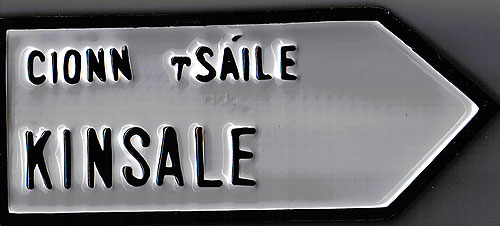 A group of Luxury & Incentive Buyers, representing the luxury market in America have visited Kinsale in Co Cork on a tailored visit designed to promote Ireland to high end travellers hosted by Crafted Ireland, one of Ireland's leading destination management companies with support from Fáilte Ireland.
The targeting of the high net worth niche luxury markets was one of those activities highlighted recently by Fáilte Ireland when it launched its Get Brexit Ready initiative.
Over 50% of the buyers on this trip had never been to Ireland before and most of their clients have, until now, visited primarily Dublin only. On this trip the buyers were given exposure to the Wild Atlantic Way and Ireland's Ancient East.

Failte Ireland's Business Development Officer for Luxury, Amanda Horan said:
"We want these buyers to be impressed by the truly authentic and exclusive luxury products available for overseas visitors in Cork. From our research we know that the luxury market globally is growing and evolving. More luxury travellers are seeking experiences that offer private and exclusive escapes which are authentic and provide immersion in the local culture. Ireland can deliver this – along with access to stunning landscapes coupled with exceptional and personal service."
Crothur Murphy, CEO of Crafted Ireland, commented on the buyers visit to Ireland:
"What our luxury agents are pleased to discover are the many choices for luxurious accommodations whether that be a city-centre, estate or castle property. They are most delighted by the exquisite gourmet dining, accessibility of authentic local experiences, and how Ireland's world-renowned hospitality plays out into a superior level of luxury service."
Fáilte Ireland is currently conducting research to develop a 'luxury strategy' to target growth in numbers from this lucrative sector composed of high net worth visitors who are looking for a personalised top level trip. This market is currently valued at €172bn globally.