25 September 2017, Monday
By Bryan Smyth
bryan@TheCork.ie
The Alzheimer Society of Ireland (ASI) is hosting a celebratory AlzTalks event which will feature people living with dementia, carers and musicians at the Cork Arts Theatre, Carroll's Quay, Shandon, Cork on Wednesday, September 27th 2017 6.30pm-9.00pm.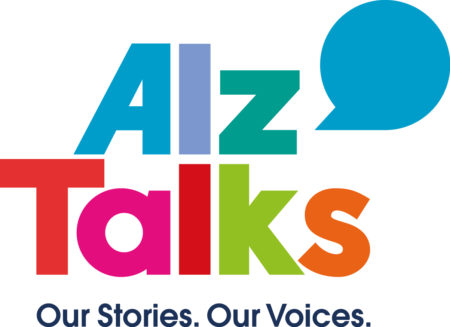 The eclectic event – which features the legendary John Spillane – is aimed at shattering the stigma and misconceptions that surround dementia. People with dementia and carers will present to a live audience and speak about their personal experience of the condition alongside musical acts. These videos will be available on our AlzTalks YouTube channel shortly after the event.
Other musical acts for the AlzTalks event include The Lee Valley String Band, opera singer Amanda Neri and singer-songwriter Laura Elizabeth Hughes and dementia advocates Sean Toomey (Cork), Helen Rochford Brennan (Sligo), Sean Donal O'Shea (Kerry), Catherine Kennedy (Tipperary) and Michael Higgins (Cork) will be offering their personal insights on dementia. Emcee for the evening will be Cork native and RTE presenter Sinead Kennedy.
The first AlzTalks event was held in the Sugar Club in Dublin last October and included actor Rory Cowan and musicians such as Brian Deady, and Emcee Sile Seoige. All of the presentations from the night will be available on our AlzTalk YouTube channel shortly after the event.
The ASI has been raising awareness and challenging the stigma that often surrounds dementia during World Alzheimer's Month during September. World Alzheimer's Month is the international campaign which aims to raise awareness of dementia and World Alzheimer's Day is held on September 21st each year.
During the month, the ASI has looked at themes such as breaking down the stigma and negativity that often surrounds dementia; how people can do well and live well with dementia; and how the majority of people with dementia want to live in their own homes.
The Alzheimer Society of Ireland Head of Advocacy & Public Affairs, Tina Leonard said:
"We are very excited to host this live event and bring a subject, which is not spoken about, into the public domain. The spoken presentations will be filmed to make a series of videos which add even more content to our AlzTalks YouTube channel. This channel was created to focus on our key goal of bringing dementia out of the shadows and enabling the many different voices of dementia to be heard all over the world.
"Our hope is this will provide a platform to allow awareness building and perception changing of the illness, given that lack of understanding and stigma is still rife. Having people speak about their own lives and experiences creates a better understanding of the unique experiences of people living with this challenging condition."